Nvidia announces new AI software development platform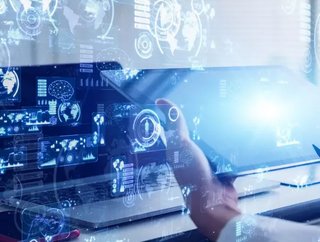 Nvidia has unveiled the company's cloud-hosted Base Command AI software development platform with NetApp, helping companies move projects to production
NVIDIA has unveiled its new NVIDIA® Base Command™ Platform, a cloud-hosted development hub that allows companies to move their AI projects from prototypes to production.
The Base Command Platform is available through a monthly subscription jointly offered by NVIDIA and NetApp, with pricing starting at $90,000. The platform allows developers access to the cloud-hosted computing power of Nvidia DGX SuperPOD AI supercomputers and NetApp data management tools. 
The software is designed for large-scale, multi-user and multi-team AI development workflows hosted either on-premises or in the cloud. The software development platform enables numerous researchers and data scientists to "simultaneously work on accelerated computing resources, helping enterprises maximise the productivity of both their expert developers and their valuable AI infrastructure," the company said.
Managing AI workflows
"World-class AI development requires powerful computing infrastructure, and making these resources accessible and attainable is essential to bringing AI to every company and their customers," said Manuvir Das, head of Enterprise Computing at NVIDIA. "Deployed as a cloud-hosted solution with NVIDIA-accelerated computing, NVIDIA Base Command Platform reduces the complexity of managing AI workflows, so that data scientists and researchers can spend more time developing their AI projects and less time managing their machines."
According to NVIDIA, Google Cloud plans to add support for Base Command Platform in its marketplace to deliver a hybrid AI experience for customers later this year.
"A majority of enterprises now see AI as critical to the success of their digital transformation initiatives, but are challenged by the complexity of deploying and integrating it into their organisations," said Brad Anderson, executive vice president of the hybrid cloud group at NetApp. "The NVIDIA Base Command Platform with NetApp and new subscription offering make it easier for customers to implement AI and put it to work, simplifying workflow management, and providing unmatched performance and processing power to supercharge their deployments."
NVIDIA also announced a variety of new servers certified to run NVIDIA AI Enterprise software, showing a rapid expansion of the NVIDIA-Certified Systems programme, which has grown to include more than 50 systems from leading manufacturers. The platform enables enterprises to support a range of demanding workloads in traditional data centres and hybrid clouds. These include running the NVIDIA AI Enterprise suite of AI and data analytics software on VMware vSphere to deploy an AI-ready enterprise platform that scales AI workloads.