Nvidia and Google Cloud Create Industry's First AI-on-5G Lab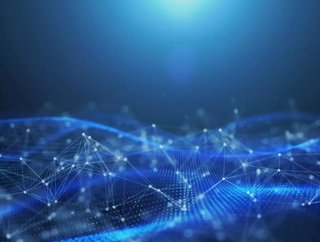 Nvidia is working with Google Cloud to establish an AI-on-5G Innovation Lab to help accelerate the development and deployment of AI-based solutions
Nvidia today announced that it is partnering with Google Cloud to establish an AI-on-5G Innovation Lab. This will enable network infrastructure players and AI software partners to develop, test, and adopt solutions that will help accelerate the creation of smart cities, smart factories, and other advanced 5G and AI applications.
The lab will provide enterprises with access to Google Cloud's Anthos platform and NVIDIA accelerated computing hardware and software platforms that let them harness data and AI to drive business performance, improve operational efficiency, and optimise safety and reliability. The companies will begin development in the second half of the year.
"The global telecommunications industry is undergoing a sweeping transformation as the speed and low latency of 5G create unprecedented opportunities to deliver AI-on-5G at the enterprise edge," said Ronnie Vasishta, senior vice president of Telecom at NVIDIA. "Our collaboration with Google Cloud will help network operators and infrastructure players conceive and create new profit centers built on AI and machine learning."
AI edge applications via 5G networks
The move comes two months after Nvidia announced it would work with multiple partners, including Google Cloud, to drive AI edge applications via 5G networks. Google Cloud is extending the Anthos application platform to the network edge, allowing telecommunications service providers and enterprises to rapidly deliver new services and applications at the 5G edge.
"Google Cloud, with our Anthos application platform, is enabling service providers and enterprises across many vertical markets to connect seamlessly over 5G at the network edge," said Shailesh Shukla, vice president and general manager for Networking at Google Cloud. "We're excited to extend our collaboration with NVIDIA to deliver a joint innovation lab that provides the infrastructure required for enterprises, communications service providers and partners to develop, test and deploy their edge AI applications."
Anthos enables customers to build and deploy enterprise-grade applications faster with managed Kubernetes in the cloud, on-premises and at the network edge. Anthos supports NVIDIA GPU-accelerated servers, enabling a consistent deployment and operational experience across deployments. The platform also protects applications and software supply chains and provides an outcome-focused approach to managing policies for applications across environments, which is a key feature for network operators and enterprises delivering AI on 5G.