NICE: Reducing Complexities for Key UK Government Agency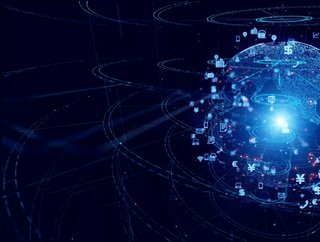 A leader in AI-powered self-service, NICE has been chosen to help reduce complexities for a UK government agency
NICE is a worldwide leader in AI-powered self-service and agent-assisted CX software for the contact center – and beyond. 
The company aims to protect people's money, ensure their safety and improve their experiences. Over 25,000 organisations in more than 150 countries, including over 85 of the Fortune 100 companies, partner with NICE to transform customer interactions. 
Organisations turn to NICE to operationalise data to improve business performance, increase operational efficiency, prevent financial crime, ensure compliance, and enhance safety and security. Since 1986, NICE has been the recognised leader in these fields, providing solutions that turn both structured and unstructured data into valuable and actionable information.
 
Helping a government agency by providing efficient technology solutions

NICE has recently announced that a key government agency in the United Kingdom chose NICE Advanced Process Automation technologies as part of its strategy to improve organisational efficiency and accuracy. 
In one of the most complex automation projects for which NICE advanced artificial intelligence (AI) and robotics technology has ever been used, the agency is collecting and coordinating data from 19 different systems across the organisation as part of its digital transformation strategy. 
The integration of NICE advanced AI and robotic automation makes it possible for the agency to annually streamline tens of millions of transactions, process more than 28 million pages of hand-written forms, and provide thousands of advisors with real-time guidance for interactions with the public.
Using automation to help improve productivity  
In order to automate the processing of millions of pages of hand-written forms, the government agency implemented an integration of NICE automation solutions and the Hyperscience Platform, which delivers industry-leading intelligent document processing capabilities. 
"We are pleased to meet this important government agency's need for a robust, innovative robotic process automation solution that saves time, improves productivity and provides greater flexibility," said John O'Hara, President, NICE EMEA. "Leveraging our technology with the power of Hyperscience, this agency has seen a significant return on investment through efficiencies that free up resources, reduce complexities and streamline the organisation's multiple self-service options." 
Hundreds of NICE robots automate and support a wide array of processes across the agency, including administrative tasks, data gathering, communication with customers and regulatory compliance. For example, NICE technology is helping the authority process self-service applications for payment arrangements, update changes in circumstances in multiple systems, correct errors, coordinate diverse sources of data, and more. In addition, the NICE employee virtual attendant (NEVA) provides employees contextually relevant guidance during live interactions and assists with huge seasonal surges in frontline contacts.