Mitsubishi partners Kaluza for energy switch AI platform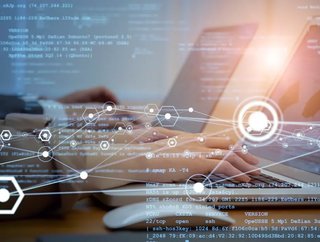 Scott Neuman of Kaluza discusses the benefits of working with Mitsubishi Corporation to develop an AI platform that promotes energy transition
The intelligent energy platform provider, Kaluza has teamed up with the world's most diversified conglomerate, Mitsubishi Corporation, to leverage the current energy demands and encourage consumers to make the switch to more responsible energy suppliers and electric vehicles (EVs). 
Kaluza is already well equipped to support the energy sector with artificial intelligence (AI) solutions for renewable operations and optimising demand response. 
Digital ecosystems that promote the switch to renewable energy
In an attempt to create a new commercial ecosystem of smart, low energy solutions, Kaluza will bring its grid software expertise to the partnership, while benefiting from Mitibushi's business acumen and broad expertise to produce a solution that will help decarbonise various industries through EV leasing and financing, insurance, energy, public charging access and intuitive home charging. 
The partnership boasts a broad scope for the venture as both companies seek to revolutionise the experience for millions of individuals that plan to switch to EV, support the adoption of net-zero alternatives and accelerate decarbonisation in Japan to meet its 2050 target. 
Kaluza's Chief Executive Officer, Scott Neuman explains the reason behind the partnership and expansion into Japanese territory. 'With a distinguished track record in mobility and technology innovation, Japan is perfectly placed to turn electric vehicles into a giant distributed battery for the electricity grid', Neuman says. 
'Through Kaluza, this partnership will actively reward the nation's EV drivers for their role in shaping a smarter, greener and more resilient energy system. We are delighted to be working with Mitsubishi Corporation to bring transport and energy together in a way that benefits both people and the planet'.