Microsoft Promotes Gender Equality with AI Hackathon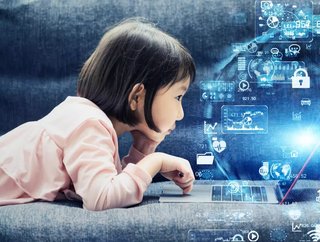 AI magazine takes a look at how Microsoft has developed the AI Hackathon program to support female skills development in the STEM sector
The gender gap in education has been a problem for many years and still plagues less developed countries. As a result, many young girls are still not able to access education, which has not been helped by the Covid-19 pandemic. UNESCO believes there are a further 11 million girls that are at risk of never going back to school due to the coronavirus. This adds to the current number of girls denied education, which is said to exceed 130 million.
Microsoft is committed to closing the gap for young girls in the Science, Technology, Engineering and Maths (STEM) subjects. The release of its 'AI Hackathon' has given females the chance to take part in an exciting program that supports the development of females in the sector. 
The company commissioned some research in 2018 to investigate girls' attitudes towards STEM subjects, and they were pleasantly surprised by the results. Alexa Joyce, Microsoft's Future-Ready Skills Director, was one of those who assisted with the Hackathon. "we found that actually, they were quite positive about STEM and technology," says Joyce.
The AI Hackathon was developed as an exciting opportunity for girls aged 14 to 18 years old to experience the STEM curriculum and promote female development in AI. Teams of five were selected from different countries, including Spain, South Africa and Croatia. According to Nokuthula Mnguni, a mentor for the South African team, many of the girls found it inspiring. "They really didn't know whether or not they had the correct skills that were needed," says Mnguni. "But given the opportunity, they ended up finding strengths they didn't even know they had."
As part of the course, participants were invited to a two-day virtual event where they received talks from women in the STEM industry and were involved in practical workshops to teach them the benefits of AI and how it can be used to solve real-world issues. "Tell them that it's something they can use to save the world, and they are with you 100%," says Joyce.
There is still a significantly larger division between females and education. Although Microsoft cannot possibly tackle the entire issue, the AI Hackathon sets a precedent for organisations to spend time and resources to promote female development in the next generation of AI. Justine Sass, chief of the Section of Education for Inclusion and Gender Equality at UNESCO, says, "There's still a huge amount of bias in AI. A lot of that is because men are still driving the agenda, and we don't have enough women contributing."