Microsoft acquires Suplari to strengthen business insights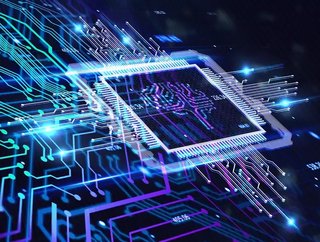 Microsoft has acquired Suplari and will use the company's capabilities to improve its Dynamics 365 product
Microsoft has acquired Suplari, a Seattle startup that uses AI to help companies understand and get a handle on their spending. This is Microsoft's third acquisition this month after acquiring cybersecurity firm RiskIQ and Cloud Infrastructure Entitlement Management (CIEM) leader CloudKnox Security. 
Founded in 2016, Suplari analyses procurement and spending data flowing into various enterprise systems. It can provide recommendations for cost savings, risk exposure, and other efficiency gaps. The software serves as an alternative to compiling data in an app such as Excel or Tableau and having a team of analysts comb through the information themselves. Suplari manages more than $180 billion in spending across millions of transactions per month.
How will this acquisition benefit customers?
Microsoft said it will pair Suplari with Microsoft Dynamics 365 "to help customers maximise financial visibility by using AI to automate the analysis of current data and historical patterns from multiple data sources."
They also plan to offer customers more automation around spending analysis and a way for users to predict the best spend management actions, according to a statement. Suplari Spend Intelligence Cloud is currently available with no changes for existing customers. The Suplari library has more than 175 insights to manage demand, spend and cash flow daily.
This acquisition will further help customers turn data into actionable insights, including:
Making comprehensive enterprise spend data and insights accessible to all.

Customers can have a shared view of supplier spend everyone can use regardless of skill level. The simple, intuitive, and interactive user experience provides a single source of truth and insights for all users.

Unlocking new financial insights to help with strategic procurement decisions.

Microsoft is committed to helping customers transform data into immediate action and now with Suplari's AI-powered library of over 175 insights, teams are empowered to manage demand, spend, and cash flow on a daily basis.

Getting up and running with predictive insights in weeks, not months.

Suplari's data requirements are simple and flexible. Quickly access clean spend and operational data that includes your internal data sets as well as your external supplier data. Make better decisions faster, leading to stronger financial performance with measurable outcomes.
"Today's announcement also signals our continued commitment to enabling organisations to move beyond transactional financial management to proactive operations that enhance decision making, mitigate risks, and reduce supplier costs through our data-first approach," Microsoft vice president Frank Weigel wrote in a blog post.