MeetKai: leading the AI speech race with pioneering features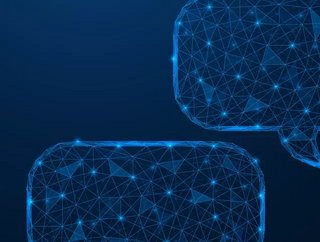 AI Magazine looks at MeetKai, the startup leading AI and conversational search and its plans to launch its first AI experiences across VR platforms in 2022
With its dedicated team of scientists, MeetKai looks to push the boundaries of artificial intelligence (AI) and to do so it partners with select companies to make it happen.
The company was founded by Weili Dai and James Kaplan who hold the roles of Executive Chairwoman and Chief Executive Officer respectively. To advance AI technology, the company has partnered with a number of companies including Huawei and NVIDIA.
MeetKai's conversational AI can understand more complex speech and give personalised results in a natural conversation about many subjects, in different realities. 
Commenting on the company, Kaplan said: "With our conversational AI we can enable experiences that would otherwise be unreachable or exclusive. Conversational AI is going to be the key in what comes to be known as the metaverse."
"If we want to create a true second place where people can live and experience more of the world, it cannot be done without intelligent conversation," he added.
MeetKai's sophisticated voice recognition and world-first features
The company's voice-operated AI assistant uses conversation, personalisation, and curation to assist its users. With sophisticated voice recognition and AI integration, MeetKai remembers its users' preferences and context to respond within seconds.
MeetKai's features include:
Context: this software is the first virtual assistant capable of understanding and remembering the context of users' questions. 

Personalisation: Kai remembers what the user likes, what they don't like and gives personalised results based on past interactions. 

Conversation: Kai understands very specific questions even if the user uses negation, unlike all other virtual assistants.

Multi-language: Kai is able to understand and respond to the language the user's phone is set up in. 

Genderless: Kai is the first non-binary assistant, and identifies as 'they' or 'them'.

Easy navigation: Users can vertically scroll through their results if they want to find and engage with previous discussions.

Voice & Text Input: Ensures easy access for users to speak to Kai through voice or text.
MeetKai is available in the iOS, Google Play, and AppGallery App Stores and since its founding has grown to serve over 30 regions across the world.
Introducing MeetKai Metaverse
Recently, the company unveiled its first lifestyle VR world: MeetKai Metaverse, an ever-evolving multiverse where exclusive experiences become reachable with the help of VR and Artificial Intelligence. 
Marking the company's commitment to offer an immersive AI experience for anything that is cost-prohibitive or potentially impractical, the MeetKai Metaverse can enable personalised meditations, foreign museum tours, private boxing lessons and international travel experiences to name a few.
Discussing this announcement, Dai said: "I'm extremely proud and excited for MeetKai Metaverse to be the first to deliver lifestyle VR experiences powered by conversational AI." 
"Thanks to these unbounded virtual worlds, our physical selves can benefit from new experiences where we can see the unseen, reach the unreachable, and have access to unlimited knowledge. MeetKai's metaverse can empower lives with great speed and efficiency," she continued.