MaRS: transforming the supply chain with AI partnerships
Osh Momoh, Chief Technical Advisor at MaRS discusses the hub's partnership with Scale AI and the transformative impact of AI on the supply chain
Tell me about MaRS, your role and your responsibilities there.
MaRS is Canada's largest innovation hub. We work with some of Canada's most promising startups -- roughly 1400 in total these days -- with a focus on helping them grow. Unlike accelerators and incubators focused on earlier-stage companies, we tend to work with companies that are already in-market with products, all the way up to CAD$100mn in annual recurring revenues.
I provide advice directly to startup founders, technical execs such as CTOs, and engineers. I also head up our emerging technology cohort programs (including Supply AI) and software engineering for MaRS as a whole. I've worked on many software products and startups, so I try to help founders avoid repeating the many mistakes I've made in my career.
Talk me through your partnership with Scale AI and what it aims to achieve.
The MaRS / Scale AI partnership is one of several Scale AI has established with innovation hubs across Canada. The goal of all these programs is to accelerate Canadian-based startups innovating at the intersection of supply chains and AI. The Supply AI program at MaRS provides a broad range of help on business and technical aspects of running a startup, from talent acquisition and PR coaching to guidance on raising venture rounds to improve the technical aspects of an AI solution and warm introductions to prospective customers. It's a competitive program and we focus intensely on a small group of companies for a short burst of 3 or 4 months, which allows us to tailor the services to each startup. We'll be opening up applications soon for our 3rd cohort which will run this fall.
In what ways do you think AI could transform supply chain management?
There's a huge range of AI applications in the supply chain space. Just looking at a few of the companies we're working with right now, there are solutions for predicting when to restock product inventory, automating auditing of supply chain documents, the autonomous movement of goods in warehouse environments, assessing CO2 emissions in the construction supply chain, reducing food waste, and making robotic machine training an order of magnitude cheaper and faster. And there's more. In general I'd say it's about reducing costs, saving time, and improving safety and quality by letting AI handle dangerous, repetitive and tedious tasks within supply chains.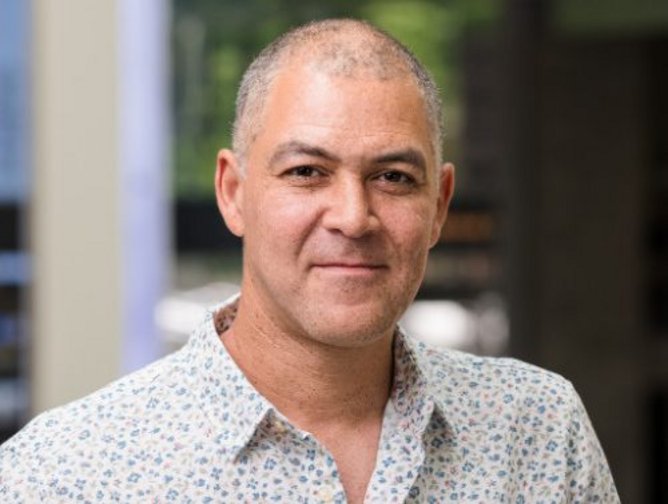 Osh Momoh, Chief Technical Advisor at MaRS
How does MaRS utilise AI for its own benefit and for its customers?
We have subject matter experts on our advisory staff who have built AI startups and are hands-on with AI every day. In terms of applying data to understand and help our customers, we mostly do analytics and diagnostics, not predictions. One noteworthy exception is planext, which we built in partnership with Google to help people explore potential career paths. I'm hoping we can do more in the years ahead in terms of AI applications.
What's next for MaRS?
There's a lot on the go. We are always working on improving our baseline service offerings for startups and corporate clients. Beyond that, we intend to continue iterating on cohort programs like Supply AI, as that's proving to be a really fruitful model for helping startups. We're redoubling our efforts to support cleantech companies that can help solve the climate crisis. We're also exploring deeper support for biotech companies, as that's another significant area of Canadian strength. We just launched Graphite Ventures, a new $100M equity fund. And we're working towards opening MaRS Waterfront, our new facility on the Toronto lakefront, which we are standing up in partnership with the University of Toronto.