Low Code No-Code applications and app creativity
By Srinivas Kamadi, Senior Vice President and Global Head of Enterprise Application Integration and Services, Infosys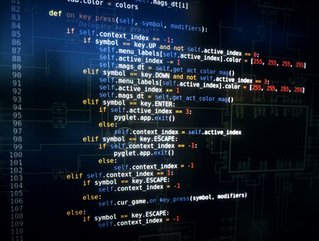 Srinivas Kamadi, Senior Vice President and Global Head of Enterprise Application Integration and Services, Infosys on low code no-code applications
Every business is a technology business. Most enterprises are now embracing this idea as they try to overcome the fear of change and see the true value proposition of technology. As a result, enterprises are now focused on discovering and understanding data to be able to win in their markets.
However, this is easier said than done. In several organisations, data resides in different places, and while it can be delivered to your device, it takes some effort for the end-user to access it. This, in turn, affects their ability to perform their jobs efficiently and effectively.
This is where Low Code No Code (LCNC) comes in and helps keep up with our need to rapidly embrace innovation. Low-code and no-code technologies are fast becoming the new way to build applications.
In 2021, a global survey by Statista revealed that 33% of the respondents were using low-code for data modeling and visualisation. According to Gartner's research, at least 70% of new applications will use low-code or no-code technologies by 2025. In 2020 that number was 25%.
What are low-code/no-code technologies?
Low-code/no-code development technologies are visual software development environments that help citizen developers to drag and drop application components, connect them, and create mobile or web apps.
Think of low-code/no-code platforms as technologies that have democratised coding, similar to mobile phone cameras democratising content creation.
According to Matt Calkins, founder and CEO of Appian, the company that introduced the idea of low code to the world over 15 years ago, "It is a very human way to communicate with a computer. By communicating with a machine in human terms instead of machine terms, we liberate people to make fewer mistakes, move quickly and make changes later."
Low-code/no-code technologies are gaining steam
Simply put, LCNC boosts agility.
2020 proved to be an inflection point when enterprises learned the importance of being agile. By its simplicity, LCNC technology helps enterprises reduce their time-to-market considerably. In 2021, respondents from a global survey conducted by Statista stated that customer-focused apps they built with low-code increased revenue. Hence, LCNC has become a favourite amongst technology companies.
The world will always be hungry for more software, but there will only be those many programmers. Low-code/no-code platforms increase the efficiency of these programmers.
Research by HFS and Infosys revealed that these platforms don't just accelerate digital transformation but also help reduce skill gaps and shortages.
By democratising coding, LCNC platforms empower non-IT professionals to develop problem-solving capabilities.
Will LCNC platforms cost developers their jobs?
Instead of taking away their jobs, LCNC will free up professional developers from mundane programming activities. It will also create new jobs. According to a World Economic Forum report, 133 million new roles are expected to be generated globally due to the marriage between algorithms, machines, and humans. Not only will there be a strong demand for jobs that require technical skills – think app development, programming, and similar talent – but also ones that require human skills like problem-solving, creative thinking, and more.
LCNC platforms are great, but they have their own challenges
Due to the ease and agility, LCNC solutions can increase IT complexity if not managed effectively. Hence, a proper governance structure, adequate security oversight, and documentation are crucial.
However, at their most efficient, low-code solutions can quickly bring standout solutions to the most complex challenges, sometimes delivering as much value as a long-drawn digital transformation project might.
So, it is not surprising that investments in low-code development platforms are estimated to grow 2.5x – from less than 10% today to nearly 25% of software budgets, according to the same research.
Best practices for enterprises to leverage low-code/no-code technologies
The first step in leveraging LCNC technologies is acknowledging that they are here to stay. Once your enterprise is ready to embrace these technologies, the next step is to identify areas for LCNC adoption.
Then comes training.
Despite their non-intimidating interfaces, LCNC tools require setup and fine-tuning. Low or no-code does not mean 'no coding required'; training is essential to adoption. With a lack of skills and training, these tools could end up being shelfware.
IT service partners can play a crucial role to help enterprises embrace this new way of working. Co-development will be critical to adopt a digital-first strategy. As many as 73% of enterprises expect their partners to play a central role in addressing the changes needed to redesign their software development process, according to the HFS-Infosys study.
The research also suggests that at least 60% of companies are looking to service partners to assist with technical and domain experience with these solutions. 82% expect these partners to bring business consulting skills to refine how to deploy these solutions beyond the technology team.
Ultimately, the demand of enterprises for a faster turnaround from technology teams also means that CTOs ought to look to business and technology partners to help co-innovate at a higher speed while simultaneously addressing backlogs and supporting a growing number of systems.