LogicManager's AI-powered risk management software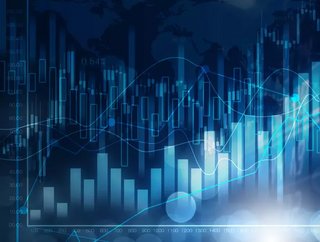 AI Magazines takes a look at LogicManager, a leading enterprise risk management (ERM) software company and its work with artificial intelligence
Founded in 2005, LogicManager aims to provide powerful risk management software with comprehensive solutions that supply organisations with focused and improved risk management processes.
Steven Minsky, founder and CEO founded the company on the belief that performance is a result of effective risk management. With years of experience in risk and business process management, he saw that operating within silos hinders a company's ability to make risk-aware strategic decisions. 
To solve this problem, Minsky realised an integrated, risk-based platform is needed to achieve strategic goals and founded LogicManager. 
With its software, LogicManager allows customers to centralise risk management programs into an all-in-one hub. It does this while streamlining processes with a range of automated tools that allow for better risk identification, monitoring, and reporting.
New features for its AI capabilities
Recently, the company announced a series of new innovative features to transform the way its customers manage risks. LogicManager's taxonomy-driven AI capability now also powers a new feature called One-Click Compliance.
This new feature surfaces all relevant controls an organisation has in place and immediately links them to a compliance requirement in just one click. It also works for auto-mapping controls to risks, and vice versa. 
As a result, this new feature drastically eliminates duplicative work and human error.
Other new features include a Risk-Based Analyser, Content Hub and True Risk Calculator.
Commenting on the new features, Minsky said: "Enterprise Risk Management helps you increase the effectiveness of your risk mitigation strategies by engaging all departments in your efforts. While new challenges may be unavoidable in today's ever-changing world, negligence is 100% avoidable with sound ERM practices. By building a time-stamped audit trail and preventing human error, you'll keep your organisation better protected from threats and ultimately foster success."
Recognition for LogicManager's work with ERM software
Just this year, LogicManager was placed highest for Ability to Execute in the Challengers category in the 2021 Gartner Magic Quadrant for IT Vendor Risk Management Tools. 
It was also placed highest for Ability to Execute in the Challengers category in the 2021 Gartner Magic Quadrant for IT Risk Management Tools.
In The Forrester Wave: Governance, Risk, and Compliance Platforms, Q3 2021, LogicManager was named a "Strong Performer."
The company achieved these recognitions for its innovative ERM solution. By helping organisations manage anticipated risks, LogicManager supports its customers achieve their objectives with the power of automated technology.