JIW Cost-Reduction Strategy with AI Automated Drones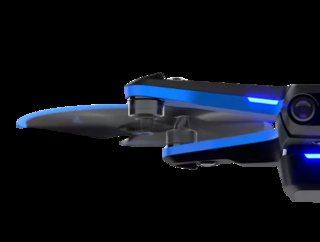 Japan Infrastructure Waymark upgraded its inspection capacity and now benefits from reduced costs, thanks to Skydio automated drone system
In an effort to improve the quality of its bridge inspection services, Japan Infrastructure Waymark (JIW) previously attempted to make use of manual drones. Following its unsuccessful implementation of drones, the company made significant gains once it switched to an automated AI solution. Technology company, Skydio provides specialist AI-enhanced drones for enterprise. 
The Difficulties with Manual Drone Inspection
Japan has a very large network of bridges. JIW manages inspections of all 714,000 bridges in the country using drone technology to speed up the process. It wasn't long before the company experienced some issues with flying drones manually for inspections. JIW found the DJI drones they originally used were not meeting the minimum requirements the company had intended for their unmanned aerial systems (UAS). 
Despite JIW providing considerable training for its drone pilots, it found they were struggling to carry out fast-paced inspections without crashing. As a result, it would produce 10 inspections in the same time its newly appointed AI drones can carry out 300. 
Benefits of Automation Systems
After careful consideration and the testing of machines from some of the leading companies in the field, including Autel, DJI, Parrot and Skydio, JIW settled on the Skydio 2 model to replace the previous manual drones. 
According to the CEO of JIW, Takumi Shibata commented on the suitability of the product. "Thanks to Skydio Autonomy, our inspectors can benefit from AI-powered obstacle avoidance, which enables safe flights in the GPS- and magnetometer - denied areas that are prevalent under[the] bridges we inspect. No other drone came close to successfully completing bridge inspection missions in our trials process, and we are thrilled to be able to adopt Skydio's new technologies," he says.
The Skydio 2 system provides great access to difficult spaces thanks to the Skydio Autonomy Enterprise Foundation platform, which provides Close Proximity Obstacle Avoidance, Precision Mode and Vertical View. It also produces clear and precise imagery for high-quality audits, which are attractive to new customers.
Lower Costs and Higher Output
Since JIW implemented new drones - over 300 Skydio 2 systems - the company has hired 68 new pilots in the past year and benefited from a reduced training time. Operating the previous drones, the pilots each required around 100 hours of training, but to operate Skydio 2, pilots only required eight hours. Once the drones and pilots are operational, the company receives a 75% cost reduction compared to previous drones. 
For more AI insights, check out AI magazine.