Jina AI: supporting companies as they build AI applications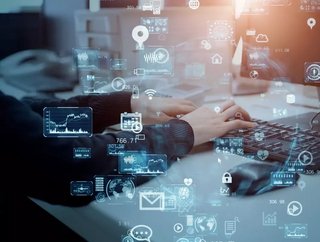 Recently, Jina AI announced a $30 million Series A round, here we take a look at the company's exponential growth since its founding in 2020
Jina AI is an open-source neural search company. Large companies across gaming, retail, insurance and real estate use Jina AI to build AI-powered search applications for any kind of data in just a few hours.
In its most recent round of funding led by Canaan Partners, the company raised $30 million.
The company, which was only founded in February 2020, has now raised a total of $39 million. With this new funding, the company will continue research and development on new product categories in building Jina's neural search ecosystem, and to ensure the best user experience in production for Jina AI. 
Founded by Han Xiao and Xuanbin He, Jina AI provides a cloud-native neural search solution powered by state-of-the-art AI technology.
Commenting on the company, Xiao said: "In just a few years, neural search will become such a fundamental technology that all software will require it. It will be as common as the "find and replace" feature in today's software. We're helping developers and businesses to get ready ahead of the curve. The most exciting part of neural search is that it creates new ways to comprehend the world, and opens doors to new businesses."
Jina AI portfolio of offerings
Its core product Jina, allows users to create a cloud-native neural search solution powered by deep learning in a matter of hours, which is well-suited to business environments that require a fast and lightweight development cycle. 
Adding to its offerings, the company announced its Jina Hub 2.0 this year, its one-top shop for the building blocks of neural search applications.
Along with Jina Hub 2.0, the company announced Finetuner. Finetuner is the latest addition to the company's ecosystem and allows users to tune the weights of any deep neural network to create efficient embeddings for search tasks. 
This technology also aligns with Jina AI's vision to deliver the last mile of performance-tuning for neural search applications.
Finetuner, with its intuitive user interface, allows users to:
Redefine embeddings

Tune performance

Run anywhere

Integrate with Jina AI applications