Hummingbird Technologies: leader in imagery analytics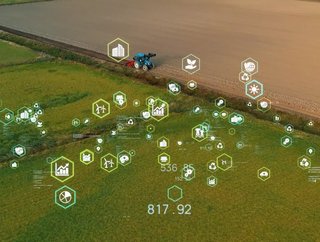 As COP26 kicks off this week, AI Magazine looks at the start-ups selected for the Tech for our Planet challenges that leverage AI to tackle sustainability
With the aim to build systems that accelerate the global move towards sustainable agriculture, Hummingbird Technologies has developed technology that detects and independently validates key farm-management practices and outcomes.
Hummingbird Technologies provides an artificial intelligence (AI) software as a service (SaaS) platform that uses the latest deep learning and computer vision techniques, along with proprietary algorithms, to provide actionable intelligence to farmers and agri-businesses at key decision-making times in the growing season. 
Along with nine other start-ups, Hummingbird Technologies has been selected to showcase its solutions on the international stage at The United Nations Climate Change Conference, COP26, in Glasgow. This is part of its Tech For Our Planet challenge programme that offers start-ups the opportunity to pilot its technology that will help nations reach their net-zero targets.
Kicking off this week, the COP26 summit is bringing parties together to accelerate action towards the goals of the Paris Agreement and the UN Framework Convention on Climate Change.
Hummingbird Technologies has been selected to showcase its technologies at the summit to showcase how digital and data solutions can make a major and essential contribution to the global climate effort.
Hummingbird's AI-powered solutions supporting agriculture
The company's technology enables farmers and landowners to monetise sustainability, and as a result, accelerates the decarbonisation of global agri-food practices. 
By using earth observation, remote sensing and machine learning techniques, Hummingbird Technologies can verify and monitor sustainability in agricultural systems. 
Additionally, Hummingbird enables farmers to harness the power of properly managed soil to sequester carbon from the atmosphere and to feed a growing population whilst accelerating the race to net zero.
Its core offering includes first to market capabilities in sustainability and predictive analytics as well as dominant high res and low res precision agronomy products.
With its extensive AI-powered technology stack, Hummingbird is able to curate AI informed insights, these insights enable its customers within the agriculture industry to:
Predict and benchmark performance

Measure and model sustainability

Geospatially map their supply chain

Optimise chemical input usage.
Support from big players in the business 
Hummingbird Technologies is also supported by some of the biggest names in food and agriculture, technology, science and venture capital. This includes Google, IBM, Pepsico, John Deere and the UK Space Agency.
The company began operating in 2016 and since then has surveyed over 54 million hectares, has a presence in 10 countries, has over 100 enterprise customers and has helped save over 45,000 tonnes of carbon dioxide emissions.
Over four rounds of funding, Hummingbird has raised a total of $17.6 million, its latest round was a Series A round in October 2019.