How UNLIMITED drives better business outcomes with AI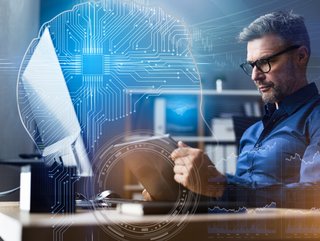 Simon Collister, Human Understanding Lab Planning Director, UNLIMITED discusses the company's use of AI to drive forward better business outcomes
Tell me about Human Understanding Lab, your role and responsibilities there.
The Human Understanding Lab at UNLIMITED has been created to help brands create strategies that deliver better business outcomes. It does this by providing teams with data and insight that gives a truly human-centric view of the world.
As Director of the Human Understanding Lab, my role is to work with our community of around 120 experts in neuro, behavioural and data science. The general aim is to enrich current client understanding with greater emotional depth and faster speed of delivery. We achieve this through using our proprietary framework, EMMA, which helps us understand the true drivers of human behaviour and explore decision-making below the level of conscious thought, as well as cutting-edge technology and tools, such as LUCA, to bring scale and efficiency to data and insight.
What interests you about AI? What drew you to this field?
The Human Understanding Lab is based on understanding the world from a human perspective. We deploy a range of innovative tools to help us do this – from neuroscience to behavioural science and machine learning. These techniques mean we can unlock 'implicit' knowledge – the hidden meaning behind human attitudes, emotions, and behaviours.
I see the role of AI in taking this to the next level. From helping to identify patterns or behaviours in large data sets which we might not have otherwise noticed to enabling us to predict future attitudes and behaviours, not just giving us an understanding of what the data tells us based on the present. This is a hugely exciting step forward in the world of insight creation and strategic planning.
I am drawn to the field of AI as I'm curious by nature and have always sought to understand the 'why' behind situations. The potential offered by AI is that it enables us to get to the heart of the bigger, more important 'value add' questions, such as 'what if' and 'what happens when'.
Talk me through intelligent content mapping, how will this transform decision making?
As the go-to agency for brands looking for business impact, it's important that we help clients deliver more value, more return, more conversion, more effectiveness, and more action, anywhere in the customer journey.
Our AI-powered digital intelligence platform, LUCA, enables teams to identify the right people relevant to a client – it could be customers, analysts, or journalists - and gain a deep understanding of what topics, websites or media they're sharing. It also identifies the most influential individuals relevant to their business, what content interests them and, importantly, what moves them emotionally. We can augment this insight with psychographic profiling to give us an indication of the audience's personality types.
This is all particularly important in the current brand and business environment as clients are faced with increasingly complex customer experiences or journeys to purchase. Using this insight LUCA generates helps clients make decisions around the creative direction, create and refine marketing messages, focus media investment in particular areas; target content to the right people and, ultimately, drive performance by optimising the human experience.
In what ways can automation help brands identify what issues are emerging among an influential community?
To ensure content and comms strategies are effective, LUCA helps to identify the right people, the most influential individuals, and organisations relevant to the brand for audience targeting, as well as delivering current insights on the emotional hooks, topics, themes, and content the audience is actively discussing to find what genuinely moves and resonates with them.
Automation is vital across the process. It means we can quickly create repeatable data gathering, processing and visualisation tasks, but more importantly, it enables us to find patterns in the types of content being shared, typical behaviours and emotional themes being displayed.
The next opportunity for this is to start building models around important patterns of behaviour to enable us to help clients predict the potential outcomes of particular scenarios.
What's next for Human Understanding Lab?
We have a number of exciting developments in the works as part of the LUCA ecosystem.
For instance, we are experimenting with the GPT-3 algorithm to develop generative tools that can take a range of human insights we have collated and produce outputs that we can use to improve the effectiveness and efficiency of our work. For example, we have used GPT-3 to learn from volumes of sales materials to rapidly automate advertising copy creation or automate search engine optimisation in real-time and efficiently summarising reports to provide near-instant insight. We are confident AI can help us solve many of the practical challenges our clients currently face.
We are looking to develop extensions of some of our core insight products, such as our creative testing product using AI. It would be a really powerful addition to our product portfolio for us to create rapidly deployable tools for teams to use quickly and efficiently to give clients near-instant insight into the creative effectiveness of their content.