How Antuit.ai supports retail with AI technology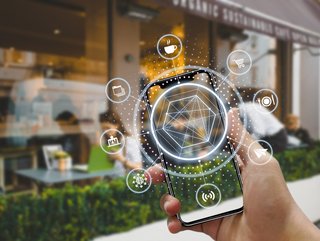 David Hawkings, SVP of EMEA at Antuit.ai discusses the company, its work with AI in retail and the acquisition of the company by Zebra Technologies
Tell me about Antuit.ai, your role and your responsibilities.
Antuit.ai, now part of Zebra Technologies, provides AI-powered solutions to the retail and consumer products industries. Our proprietary 'Demand Intelligence' delivers the most accurate and granular demand signals that anticipate consumer demand, helping our clients automate and make smart, optimised inventory decisions, either through our software solutions or ingested by existing systems.

My role at Antuit.ai is leading the EMEA team. I am responsible for EMEA operations, including business development, client relationship management, programme delivery, thought leadership and spokesperson engagements.
How can AI support the retail industry? What role does Antuit.ai play in this?
AI enables retailers to leverage both internal and external data – including attribution, localised events, weather, social, customer cohort information, etc. in ways that are not possible using spreadsheets alone. By modelling data from all sources, Antuit.ai provides accurate and actionable demand signals that can help retailers go beyond traditional planning based on historical trends, to anticipating future consumer demand – both in-store and online. The result is retailers achieve better sell-through, more ship completes, higher margins, and greater customer satisfaction.
Tell me about the acquisition by Zebra Technologies? What do you hope to achieve as part of the company?
Antuit.ai was acquired by Zebra Technologies in October 2021, as part of Zebra's software solutions business unit with solution offerings to empower every worker to do their best work.
Zebra's mission is to allow retailers to elevate the work done by front-line workers without unnecessary complexity. Antuit.ai enables this by providing a single, end-to-end SaaS suite that gives companies one unified experience to close the gap between planning and execution, forming a continuous loop of improvement.
The acquisition of Antuit.ai further drives Zebra's ability to bring the power of AI to customers and meet the demands of today's consumer. Zebra can offer customers in the CPG industry analytics, AI and automation solution that supports more efficient planning and operations with greater visibility across the supply chain.
Antuit.ai's solutions complement other Zebra software solutions, including Reflexis Workforce Management and Task Management, Zebra Workforce Connect communication and collaboration solution for front-line workers, Zebra Prescriptive Analytics and Zebra SmartCount, to help achieve this mission.
Zebra software solutions help retailers elevate execution in every store and distribution centre with a new approach that optimises their two biggest expenses in concert with each other – inventory and labour – transforming the collective team's performance into the competitive advantage of a superior customer experience.
Given that omnichannel sales grew exponentially during covid and the current hiring and retention challenges, to stay competitive and become market leaders, retailers must have the right staff to execute the right tasks with the most efficient workflow, as well as ensuring their merchandise is placed in the right location, at the right time, at the right price.
Talk me through your retail and consumer solutions.
Our flagship product is 'Demand Forecasting & Planning' which helps retailers and consumer products companies build both near-term and long-term demand plans that can be leveraged across the enterprise. In addition to leveraging AI to forecast demand, AI is also an element in the planning user interface, to facilitate no/low touch planning, by allowing planners to focus on the small percentage of SKUs that most benefit from human intervention.

In retail, we have 'Allocation & Replenishment', to help retailers ensure the product is placed in the right location – store or distribution centre – both pre-and in-season and 'Lifecycle Pricing', to help retailers ensure the product is at the right price, promotion or markdown at the right time.

In consumer products, we have an additional forecasting solution, 'Intelligent Order Promising' that helps CPG companies intelligently allocate their inventory supply based on future demand to ensure their most important and strategic retail partners will have enough product to meet their consumer needs, even before they place their orders.
What is next for Antuit.ai?
Antuit.ai will continue to mature and develop solutions for retail and consumer products companies that help them optimise their inventory decisions, leveraging the single source of truth provided by our 'Demand Intelligence.'