Holonomics: introducing universal human values into tech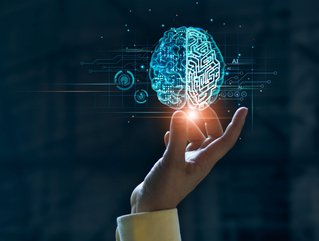 Holonomics' CEO (Brazil), Maria Moraes Robinson on introducing universal human values into deep tech and the role of women in technology
A few weeks ago, The Technology Magazine show greeted Holonomics' CEO (Worldwide) Simon Robinson, here we learn more from its CEO (Brazil), Maria Moraes Robinson.
The Technology Magazine Show is a live stream presented to you by BizClik Media Group's Chief Content Officer, Scott Birch, Editor-In-Chief of Technology Magazine, Alexander Tuck and Editor-In-Chief of AI Magazine, Catherine Gray.
Tell me about Holonomics, your role and your responsibilities.
Holonomics is a business consultancy that supports organisations in their digital and cultural transformation processes. I am the CEO (Brazil) and my focus is on helping senior leadership teams develop and improve in the areas of strategy, employee engagement, deep tech design and customer experience. In addition to my consultancy work, I act as an executive mentor and advisor for a number of businesses, as well as developing partnerships for our Deep Tech Network, Holonomics' centre of excellence for the design, implementation and evolution of deep tech solutions.
What is it about AI and tech that interests you? What drives you to go to work each day?
Holonomics was an early beta tester of OpenAI's GPT-3 natural language processing application. We actually include extracts written by GPT3 in our book Deep Tech and the Amplified Organisation. Working with such advanced technology showed me just what an incredible moment in history we are now living in, with artificial intelligence now being able to help us solve previously intractable problems.
However, technology alone is not reaching its true potential. The reason is that we have not yet achieved the requisite collective change in mindset and consciousness.
So many of the projects that I am involved in are focused on the development of technological solutions that truly improve the quality of our lives, and which are contributing to making education more inclusive and accessible to everyone, no matter what their background or circumstances may be.
Technology has now reached a stage where it is opening previously unimaginable new spaces, but we need to take a new approach to design to ensure that everyone has both the desire and the ability to engage with it.
Maria Moraes Robinson
I believe you are a champion for introducing universal human values into deep tech, can you tell me more about that? What needs to be done to ensure this happens both correctly and ethically?
The five universal human values of peace, truth, love, righteousness and non-violence can be found in humanity's most ancient writings. They are 'universal' because they are thought to describe the highest expression of humanity. When these values are fully lived, organisations and communities alike are able to create higher quality and more meaningful relationships, enabling society as a whole to be better able to sustain itself and evolve.
The global problems we are facing are a result of people forgetting these values, the outcome being fear, insecurity, and the seeking of power and control over others, for example.
In order to help organisations evolve and amplify their impact, the first movement is to help leadership teams understand the relationship between universal human values and their written corporate values.
Once this is understood, we then work with our deep tech design process which includes a methodology we call 'value proposition elevation'. This works by positioning an organisation's core value proposition into their central strategy and elevating it by basing it on the foundation of the universal human values. It can be an extremely transformational experience for an organisation, demonstrating how they can become future-fit and discover new avenues of value and growth.
How do you find your experiences in the male dominated technology industry as a woman? How can we use technology to address gender equality in this field?
Even in more forward-thinking organisations, the treatment of women still remains a challenge. This happens when male-dominated leadership teams fail to recognise the power of fully embracing diversity and failing to capture the creativity and insights which come from different voices.
This new era of technology has the potential to create new dynamics between people. When technology is truly inclusive, we are better able to capture the full capabilities of human intelligence independently of who people are, rather than just design based on the thinking and worldview of a limited demographic.
For this to happen, leaders need to learn how to truly value intelligence and the whole spectrum of human capacities and visions that come from people with diverse backgrounds, beyond just the inclusion of women.
At present, HR departments are using AI-based algorithms to reduce cognitive bias in decision-making, helping ensure that the most qualified people are recruited and promoted, independent of gender or any other characteristics. But I can see that AI can also play a role in helping to make leaders' decision-making assumptions and patterns more explicit, thereby helping them to utilise, for example, cooperative workspaces more effectively and justly.
What are you most passionate about in your career? What do you hope to achieve next?
Everything I do in my work is based on my desire to help communities, groups and organisations find a better way to live our lives. To really evolve, we need to improve people's engagement in work, technology and society so that this new reality that is emerging is of benefit to everyone, and not just a select few.
I don't believe that technology and AI should primarily be seen as a replacement of people or as being in competition with people. So my hope is that our expanded vision of deep tech helps people to find ways to develop technology that is in service to humanity and which allows us to live the highest expression of ourselves, which is the five universal human values.