HaydenAI's pioneering autonomous traffic management platform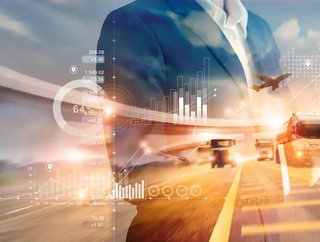 Following a successful funding round led by TYH Ventures, we take a deeper look into Hayden AI's autonomous traffic management platform and company growth
Founded in 2019 by Bo Chen, Chris Carson, Michael Byrne and Vaibhav Ghadiok, Hayden AI is the developer of the world's first autonomous traffic management platform.
The company itself says: "We believe autonomous technologies will be the heartbeat of the world's most innovative cities."
With this belief firmly ingrained in the company's mission and values, Hayden AI was founded on the belief that by combining mobile sensors with artificial intelligence (AI), the company can help governments bridge the innovation gap while making traffic flow more efficient and less dangerous.
Hayden AI's autonomous traffic management system helps cities become safer and more sustainable by innovatively utilising AI.
Improving public services through automated processes
Through its platform, Hayden AI automates complex processes and improves public services with its patented suite of perception systems for city fleets.
The technology can help a number of different public service vehicles, this includes:
Transit buses - with autonomous bus lane enforcement, Hayden AI's platform allows for clear lanes to improve road safety and traffic flow.

School buses - through its autonomous stop atm enforcement, the technology can protect school zones and other essential spaces.

Street sweepers - the technology has autonomous street sweeper parking enforcement which ensures services are delivered effectively and on time with neighbourhood level data.

Airport security - with autonomous airport parking enforcement the technology allows for secure airport loading and unloading zones to get people to their destinations safely and on time. 

Police vehicles - through its autonomous traffic safety enforcement, police officers are able to protect people and places with less bias and better data.
Hayden AI's recognition for its pioneering work
Since its founding three years ago, Hayden AI has been recognised for its pioneering work with AI.
At the start of this year, the company was recognised as GovTech 100 Company for 2021.
"We are honoured to be named a GovTech 100 company, in recognition of our efforts to improve government efficiency by automating traffic law enforcement," said Chris Carson, Co-Founder and CEO of Hayden AI in a blog post. 
"Our automated traffic enforcement technology provides a low touch or no-touch approach to detecting traffic violations and improving traffic safety while eliminating bias and ensuring equitable mobility. This allows government agencies to more efficiently utilise their resources. In addition to supporting the elimination of traffic fatalities, our platform collects data that help make cities smarter by providing actionable insights into traffic management. We are proud to be leading the way in revolutionising urban mobility, and we look forward to expanding our reach in 2021 and beyond."
Hayden AI's dedication to creating an effective autonomous platform
Reinforcing the company's dedication to creating an effective solution to traffic management, Hayden AI has also established an AI Ethics Board to ensure responsible product development. 
Ethics Board Lead, Ansgar Koene, said in a blog post, "We understand the ethical concerns of AI and are committed to assisting Hayden AI with applying the technology transparently and responsibly. This external advisory board is comprised of members with expertise in AI, computer science, privacy, law enforcement, civil liberties, and public policy. We believe that our assistance to the company will be invaluable."
Most recently, AI Magazine reported on Hayden AI's most recent funding round where the company raised $20 million. Going forward with this funding, the company are expanding its reach nationally and internationally as well as accelerating its hiring across R&D, cyber security and customer support.