Harrison.ai raises AUD$129mn in Series B funding round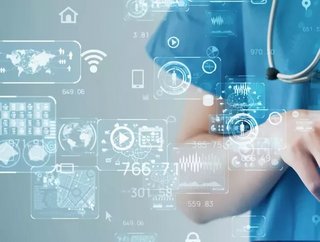 Harrison.ai will use the funding to develop pathology artificial intelligence (AI) to accelerate its mission to expand the capacity of global healthcare
The announcement of Harrison.ai's AUD$129mn marks one of Australia's largest-ever Series B funding rounds and was led by existing investor Horizons Ventures. 
With this funding, the breakthrough healthcare artificial intelligence (AI) company will expand on its mission to scale critical capacity in the global healthcare system through the rapid commercialisation of comprehensive clinical AI applications.
To scale critical capacity in the global healthcare system Harrison.ai will rapidly expand its team of AI data scientists and engineers.
Adding to this, the company will also expand into new areas of healthcare with global clinical partners.
Dr Aengus Tran, Co-Founder and CEO of Harrison.ai, said: "Delivering equitable, effective and accurate healthcare to more people is a critical part of our mission at Harrison.ai, and as we emerge from the pandemic that mission is more important than ever." 
He added: "With our model and methodology now proven across multiple clinical areas, we are in a position to expand to new clinical areas and deliver on our mission with the support of our investors and partners."
Harrison.ai: creating clinically effective medical AI solutions
Harrison.ai was founded in 2018 by Tran and his brother, Dimitry Tran to create accurate and clinically effective medical AI solutions.
Since its founding 3 years ago, Harrison.ai now has over 250 staff working across the company and its ventures.
By creating AI-as-a-medical-device, the company aim to improve the standard of healthcare for 1 million lives every day is shared by our staff, suppliers, investors and customers.
The COVID-19 pandemic has added to the strains within clinical diagnosis and treatment. Now even developed healthcare systems face massive shortages in skilled radiologists and clinicians, with significantly more staff required to meet surging demand for diagnosis.
This increased demand for equitable, accurate and effective healthcare delivery requires complementary systems like AI.
AI-powered technology has the ability to provide human-aided diagnosis and help relieve some of this disparity.
With its partners, Harrison.ai has pioneered a unique and proven model. This model can rapidly develop, commercialise and deploy accurate and clinically effective AI tools that support clinical diagnosis in a range of medical areas. 
Through its technology, the company has developed deep AI expertise and methodology that, when combined with the clinical expertise and data of medical partners, significantly shortens the path to market for new healthcare AI applications.