Fireflies raise $14M for its AI video conferencing assistant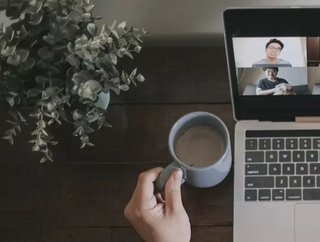 Fireflies.ai, a conversation-tracking platform, will use the funding to expand its 50-member team across five countries and invest in new technologies
Fireflies, an AI voice assistant that joins video conferencing meetings to take notes, has announced that it has raised $14m in a Series A funding round led by Khosla Ventures, with participation from their seed investor, Canaan Partners. The company plans to use the money to expand its platform and acquire new customers, as well as to grow the size of Fireflies' workforce.
Last year COVID-19 had a huge impact on businesses and forced a shift to remote working. This meant organisations had to change the way they worked and communicated with colleagues, leading to a rise in video calls / conferencing.  Global Market Insights predicts that the video conferencing market will grow 19% between 2020 and 2026, reaching $50 billion in value by 2026. Over the past year, Fireflies has been in meetings, taking notes for over 2 million people across 200,000 organisations. 
How does it work? 
Fireflies Voice Assistant was rolled out in January 2020, just before the pandemic, for all the major video conferencing platforms including Zoom, Google Meet, MSFT Teams, Webex, GotoMeeting, and Skype.
Fireflies provide note-taking tools and deep learning technologies like AI-powered transcriptions. Once invited to a meeting, the company's virtual agent begins transcribing in real-time, with a search feature that lets users filter for action items and other key moments.
The Fireflies vision is expanding beyond automatic meeting notes and now they want to automate the work that happens post meetings in apps. After the meeting, the platform will orchestrate actions in your systems of records where you already work. For example, Fireflies can auto-log calls and notes in your CRM, create tasks in Asana, or save meeting recaps to a Dropbox folder.
"When we first designed Fireflies, we wanted it to work with the ecosystem of tools that we use every single day," said Krish Ramineni, co-founder and CEO of Fireflies. "Deep work is about streamlining repetitive tasks, so that people don't lose context while switching between meetings, calendars, emails, and collaboration apps. To be able to orchestrate and automate complex business workflows with just the sound of our voice is something we hope to make possible for every person in the workplace. It starts with democratising voice-powered AI for everyday use cases like meeting notes."
In the past couple of months, the company has expanded to supporting several dialers and telephony systems like Aircall and Ringcentral. In addition to the voice integrations, users can kick off workflows to dozens of CRMs & collaboration apps. As companies return to the office and as more hybrid work structures form, Fireflies will have a larger role to play in keeping remote and in-person employees in the loop.