Factmata launch AI Platform to combat misinformation online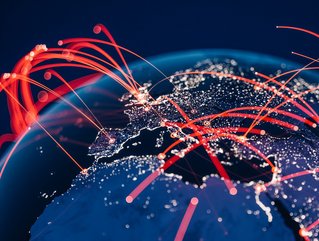 Factmata, has launched its new Narrative Monitoring Tool to combat the growing problem of spreading harmful content online and misinformation
Factmata, an AI-focused self-service platform tackling online misinformation at scale, has launched its new digital platform to help future-proof the internet from harmful narratives.
With a vision to create a cleaner, safer, more representative and more diverse internet, Factmata's innovative technology assesses the level of risk harmful narratives pose to brands and identifies the influencers behind the content, enabling organisations to monitor how they emerge, grow and change over time.
The tool uses AI to automatically group similar online opinions into 'clusters'. Users can track misinformation, disinformation and false narratives that threaten to cause reputational harm, all in one dashboard.
Identifying harmful content for internet safety
The platform uses real-time data from across the internet as well as natural-language processing and machine learning algorithms trained to identify harmful content. Factmata's technology is set to be a one-stop provider, enabling more companies to self-serve and contribute to cleaning up the internet, while also protecting their brand and giving them more control over their narrative.
Antony Cousins, CEO at Factmata said: "Factmata's narrative monitoring tool takes the world a step closer to policing their corner of the internet. With so much misinformation and disinformation about issues, such as climate change or Covid, we have lost our ability to communicate without fuelling dangerous false narratives. Poorly researched and inadequately verified content is growing, and so is society's reliance on it as news."
"I don't think I'd be overdramatic in saying that democracy is at stake if we don't get on top of this problem. The biggest implication of bias, misinformation and harmful content in online conversations is the breakdown of our ability to communicate and share information across beliefs and political divides. At Factmata, we believe in empowering everyone, including businesses themselves, to identify this kind of content faster, not just for brand safety but wider internet safety, and we must act now before it's too late."
Stopping the spread of harmful narratives
Misinformation is where false information is shared by accident without the intent to cause harm. For example, sharing inaccurate photos, quotes or dates online because you believe them to be true.
Inaccurate information spreads widely and at speed, making it more difficult for the public to identify verified facts and advice from trusted sources. As the world responds to the COVID-19 pandemic, there has been a challenge of an overabundance of information related to the virus. Some of this information may be false and potentially harmful.
With user-generated content continuing to grow exponentially, social media becoming prominent in everyday lives and the metaverse set to only increase exposure to social content, organisations need to reduce the impact of harmful narratives before they hit mainstream audiences.