Encouraging innovation is redefining the creative process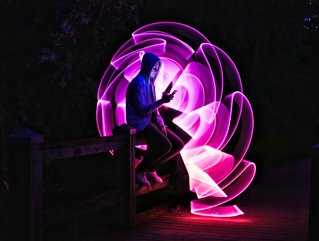 Teodora Gavriluț, Chief Operating Officer at Creatopy discusses the importance of automation and innovation for creativity
Automation is firmly on the agenda. With 81% of execs saying AI will be either "very" or "critically important" in scaling their business in 2022, it's clear business leaders are looking for ways to ease the pressure they and their staff are under as grow.
For creatives, the pressure is palpable. They not only have to come up with new ideas for these reactive and proactive campaigns, but they also need to get involved in the production process and ensure that the delivery meets the deadline.
That's why we need a reimagining of the creative process, using automation to shift towards machine-assisted creativity and align with the demand that creatives are seeing.
At Creatopy, we use automation to optimise this process, for both our teams and our customers, ever powering them to capitalise on the creative opportunities it brings. And as Chief Operations Officer, I am at the helm of ensuring what this process looks like and how it can evolve.
Ultimately, my goal is to become bored. Yes, you read that correctly – bored because the innovation of our product, and therefore the creative process, is not led from the top, but instead comes from the bottom-up. To deliver an exciting product for our customers, it's important to encourage experimentation as this is where the most exciting innovation takes place. As businesses scramble to keep up with advances in automation, it is our people's ability to take risks and experiment that will differentiate us and allow us to grow.
Building a Platform for the Future Creative
This focus on redefining the creative process has never been more important. The acceleration to digital has changed the world of advertising, and so, long gone are the 'spray and pray' days of marketing.
Now, marketers want to deliver more targeted, personalised content at scale whilst navigating a landscape of fluctuating consumer demand. Brands need to bring their campaigns to life quickly and consistently when there's a change in the market. But are there enough hours in the day to keep on top of every change? I don't think so.
Creative automation is a process that uses technology to allow marketers to scale visual content production and reduce repetitive tasks– allowing for a much bigger space for creative ideas. In practice, it can help companies and their teams make edits and auto-generate creative work and A/B test campaigns.
At its best, it can help companies adapt rapidly to new trends and platforms, following the customer's lead more closely than ever and allowing marketers to become agile and responsive, reaching customers with the messaging they need to hear when they need to hear it.
We're only just scratching the surface
But what the creative industry does with AI today only just scratches the surface of its potential. There is a fear of disruption that holds many of us back. As an industry, we need to let go of this fear and look beyond the current potential of making processes faster, and see that data-led innovation will transform creativity in our favour.
We need to encourage our teams to take that leap. I belong to an A-team of beautiful minds and open hearts, allowing me to think sharp, to glow bright, and to stay agile. Together we're going to going to knock our clients' socks off with a state-of-the-art journey and make way for a new dawn for the creative process.