Edge-device chip maker for AI raises $136m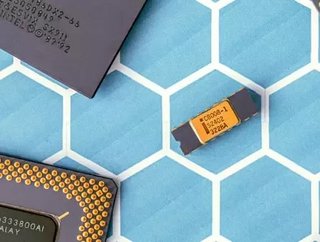 Edge-device chips, customised to work with AI workloads firm, raises one of biggest Series C funding in AI market
The investment values Israel-based Hailo at around $1 billion, making it a Unicorn. Typical implementations of the technology include smart cities, retail environments, industrial settings and next-generation automotive systems.
The latest funding is from a personal funding spherical led by Poalim Equity and Gil Agmon.
According to Hailo, existing traders, together with Israeli entrepreneur and Hailo Chairman Zohar Zisapel, Swiss-based ABB Technology Ventures, London's Latitude Ventures, Israel's OurCrowd and new traders, together with Carasso Motors, Comasco, Shlomo Group, Talcar Corporation Ltd and Automotive Equipment (AEV) also took part.
Hailo's complete funding has reached $224 million.
Rising curiosity in AI Processors for Edge
The funds, it said, shall be used to deal with rising curiosity in its AI Processor for Edge Devices, additionally develop its next-generation merchandise and broaden into new and current international markets.
The funding comes amid a global semiconductor chip shortage and this latest round comes about 18 months after its Series B of $60 million and about a year after the release of the company's most recent AI modules based on its Hailo 8 chip which is intended to compete against the likes of Intel and Nvidia.
A complicated year for the chip industry
The funding comes on the heels of a complicated year in the world of chips, where the pandemic has driven strong demand in some areas, but big drops in activity among others and an overall major slowdown in production.
For a company working in edge devices, that presents an opportunity for Hailo to make the case for more efficient and cost effective systems, helped by the fact that it is able to integrate with users' own neural networks and preferred development frameworks such TensorFlow or ONNX.
Diversity-driven demand
While Hailo says it has seen a softening in demand in some segments, for example, in automotive, the diversity of its business has meant that demand overall has continued to rise. Alongside this, the company says it is seeing strong interest from industrial customers, those in the retail industry and in smart cities, where transportation will also continue to be a major driver of business.