Edge AI software market to reach $8,049.9 million by 2027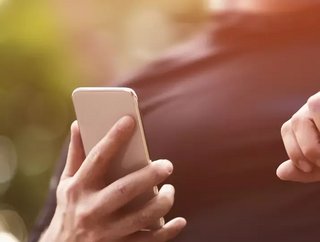 According to research by Astute Analytica, the edge AI software market is expected to reach USD$8,049.8 million by 2027 at a CAGR of 29.8%
From the research, Astute Analytica estimates that the global edge artificial intelligence (AI) software market will grow at a CAGR of 29.8% during the forecast period of 2021-2027.
One of the biggest drivers for this is the increasing demand for wearable devices.
Edge AI combines edge computing technology with AI. This system consists of sophisticated machine learning algorithms that process data generated by a local hardware device. 
Together, this technology brings many breakthrough advancements like self-driving cars. It can also be found in speakers of Google, Alexa or Apple Homepod, Apple Siri. These devices have comprehensive computer algorithms that help them to learn and improve automatically using a lot of given data and experience.
Drivers for the growth of edge AI
A key driver for this growth is the increasing demand and trend of wearable devices such as smartwatches and smart glasses using the edge AI technology to provide real-time analysis and response. 
In 2021, Apple recorded a 50% year on year increase in demand for their smartwatches.
Adding to this, there is an increased need for futuristic security systems and demand for smart speakers with voice assistants that both use this technology.
Finally, 5G coupled with edge AI software aims to provide a better customer experience, increase business efficiency, and generate higher revenue and more opportunities. An example of this is Telstra's recent collaboration with AWS to combine AWS's edge AI technology with Telstra's 5G network.
However, a restraint highlighted by the study is continuous cyber threats as since edge AI technology stores data in edge devices, there is a large amount of data shared in real-time which is prone to cyber theft.
With the injection of AI with edge computing in daily lifestyle of humans, people are more dependent on this technology than ever. Cyber-attacks dampen the smooth functioning of the technology.
Trends in edge AI software
One trend in edge AI is the use of this technology in the healthcare sector. As it provides more precise and accurate real-time data analysis, AI technology helps in the diagnostics and detection of various diseases.
Wearable devices are also being introduced in this industry to help medical professionals monitor heart rate, amongst other things.
As with many technologies, there are opportunities to develop this technology to enhance its capabilities. By adding ML to edge AI software, software engineers can enhance IoT data analytics and decision making. 
You can request a sample of the report here.