Dr Rana el Kaliouby's pioneering work with Emotion AI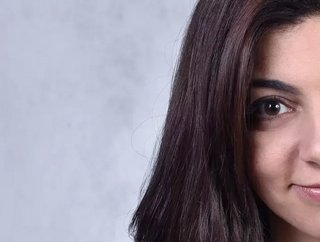 Former CEO and co-founder of Affectiva, Rana el Kaliouby, has made breakthroughs with emotion AI and is an advocate for ethics and equality in AI and tech
Rana el Kaliouby is an Egyptian-American Scientist who co-founded Affectiva, a software company that builds AI that understands human emotions, cognitive states, activities and the objects people use. Having spun out of MIT Media Labs, Affectiva created the new technology category of Artificial Emotion. 
Early education and work with emotion-sensing
El Kaliouby studied at the American University in Cairo between 1993 to 2000 where she earned a Bachelors and Master of Science degree in Computer Science. In 2001 she then went on to study for a PhD in Computer Science at Newnham College, at the University of Cambridge in England.
It was at the University of Cambridge that el Kaliouby developed a real-time facial emotion-sensing system.
Working with the Massachusetts Institute of Technology
At the Massachusetts Institute of Technology (MIT), el Kaliouby worked as a research scientist and helped the institute found its Autism and Communication Technology Initiative. Here she became interested in the possibility of applying artificial intelligence (AI) to improve human to human communication, especially for autistic people who may struggle with emotional communication.
As part of a team that pioneered the development of an 'emotional hearing aid'. This 'hearing aid' was a set of emotion reading wearable glasses that the New York Times included in their Top 100 innovations of 2006.
Pushing the boundaries with Affectiva
In 2009, el Kaliouby co-founded Affectiva with Rosalind Picard. The company builds AI that understands human emotions, cognitive states, activities and the objects people use. Its platform does this by analysing facial and vocal expressions.
While working at Affectiva, el Kaliouby raised USD$50m+ in capital from top-tier investors and non-dilutive funding to bring Affectiva's Emotion AI to over 90 countries and several industries, including the automotive and media analytics industries.
To push for success, el Kaliouby's Affectiva was acquired by Smart Eye. Now the Deputy CEO of Smart Eye, el Kaliouby has teamed up with Martin Krantz, CEO of Smart Eye, to scale the company to a global AI powerhouse.
Breaking the mould within the AI industry
Dedicated to the ethical development and deployment of AI, el Kaliouby is part of different industry organisations to establish best practices and guidelines for AI ethics. She is part of Partnership of AI and the World Economic Forum's Council of Young Global Leaders, this is driven by her passion to advocate for standards to ensure data privacy, mitigate data and algorithmic bias.
In her industry, el Kaliouby is one of few women leading an AI company. Caring deeply about her role as an advocate for diversity and inclusion in tech and leadership, el Kaliouby is determined to help catalyse change and improve equality, she is a member of the Boston Steering Committee for All Raise and a member of the Young Presidents' Organisation (YPO). 
To share her story as a Muslim leader and CEO, el Kaliouby published her memoir in 2020, Girl Decoded. In her book, she shares her story as a rarity in the tech world and in her personal world as a Middle-Eastern, Muslim woman. 
Girl Decoded demonstrates how el Kaliouby had to break the rules of what it meant to be an obedient daughter and wife to pursue career goals in AI and computer science, it follows her journey from a "nice Egyptian girl" to a woman carving her own path as she revolutionises technology. It also emphasizes her mission to humanise technology before it dehumanises us.
Recognition for her pioneering work
For her work in tech and AI, el Kaliouby has received many awards and recognitions. Her awards include:
7 Women to Watch in 2014 - Entrepreneurs Magazine

Mass High Tech Top 20 Women to Watch 2014

The Wired Smart List - Wired 2013

Smithsonian Magazine American Ingenuity Award in Technology

Forbes America's Top 50 Women in Tech 2018

Forbes World's Top 50 Women in Tech 2018

BBC 100 Women in 2019
Now, el Kaliouby looks to continue her work as Deputy CEO at Smart Eye. A key priority will be to drive AI innovation with a focus on ethics, diversity, equity and inclusion. She will continue to evangelize Emotion AI and its applications in automotive Interior Sensing, Media Analytics and beyond