DJI: Developing AI drones and services in China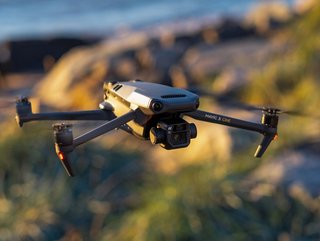 DJI is known for its camera and drone technology, as well as its AI-enabled services such as DJI Care and Osmo Shield. We take a closer look
Standing for Dajiang Innovations, DJI is a leader in technology headquartered in Shenzhen, Guangdong, China. Its camera systems, drones, and AI-enabled services such as DJI Care and Osmo Shield are used by professionals in filmmaking, agriculture, conservation, search and rescue, energy infrastructure, and other industries.
DJI was founded in 2006 by Frank Wang and is run by people with a passion for remote-controlled helicopters and experts in flight-control technology and camera stabilisation. It claims it is dedicated to making aerial technology accessible, reliable and easy to use for creators, innovators and businesses around the world.
With offices can now be found in the United States, Germany, the Netherlands, Japan, South Korea, Beijing, Shanghai, and Hong Kong, DJI focuses on its own vision of supporting creative, commercial, and nonprofit applications of its technology.
It partnered with tech giant Microsoft to develop AI drones that offer a range of applications, including streaming real-time data analysed by a computer to locate issues such as faults in power lines.
DJI Mini 3 Pro, the company's latest sub-249g drone
The company most recently announced the launch of its lightest, yet most powerful drone: the DJI Mini 3 Pro, which weighs less than 250 grams.
It delivers advanced features like 4K/60fps video, ActiveTrack, tri-directional obstacle sensing, and 90° gimbal rotation to shoot high-quality vertical imaging for social media, all while extending its flight time to well over 30 minutes.
"When we launched the Mini drone series in 2019, our goal was to give everyone the easiest way to see the world from above for the first time," said Ferdinand Wolf, Creative Director at DJI, at the time of the news.
"Through their images and stories, we discovered how capable a small aerial camera could be. Today, we share the integration of excellent flight capability, intelligence, and imaging versatility into our ultra-lightweight aerial camera. DJI Mini 3 Pro raises the bar on what a portable, powerful camera drone can achieve."