Dataperformers: the AI firm acquired by Deloitte Canada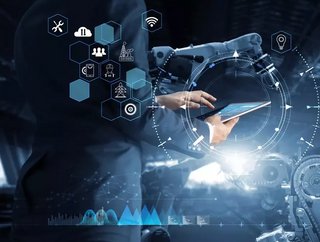 Following the announcement that Deloitte Canada acquired applied artificial intelligence firm Dataperformers, we take a deeper look into the company
Deloitte's acquisition of the early-stage engineering and applied artificial intelligence (AI) company, Dataperformers is to increase its AI and machine learning capabilities. In the acquisition, Deloitte will gain Datapeformers' AI-powered platform, Macula AI.
Discussing the acquisition, Deloitte partner and CEO of Dataperformers Mehdi Merai said: "Joining Deloitte's Omnia AI practice is no small step for the Dataperformers family, and we can't wait to see what this winning combination means for our clients, present and future." 
"By connecting the dots between the AI community in Montreal, and the nationwide firm that is Deloitte, it feels a bit like we're about to join the mothership. All I can say is, we're ready," he continued.
The deep learning and computer vision specialists
Based in Montreal, Quebec, Dataperformers is placed in one of Canada's AI innovation clusters that host world-leading AI technology firms and talent. The company look at ways to incorporate AI technologies into the day-to-day operations of the manufacturing industry.
Specialising in deep learning and computer vision, the Dataperformers team work with end-to-end automated material and process defect inspection solutions. With this work, they have a focus on maximising the company's return on investment for its adoption of AI technologies. This is so Dataperformers' customers gain the biggest benefits from AI.
Initially the company started out focusing on joint development projects entrusted by customers and has gained ground in aerospace and electronic applications. It then transitioned to target automated inspection solutions with its new product Macula AI.
Addressing manufacturing challenges with Macula AI
Macula AI is Dataperformers easy to install, easy to use AI-powered platform that provides cutting-edge end-to-end computer vision solutions for visual inspection. The platform also doesn't require the user to employ an AI expert to make use of the system.
The platform also only needs a small amount of data for AI model training and algorithm creation to achieve industry-grade precision. The company, with its Macula AI platform, have had successful collaborations with Autodesk and Aisin Seiki, Japan's second-largest auto part supplier.
Some features of Macula AI include the detection of scratches, stains, pores and other surface defects.
Having made significant progress in addressing challenges facing the manufacturing sector and engineering technologies with its platform it is clear to see why Deloitte has pursued the acquisition of Dataperformers