Dataiku: A central solution for managing AI applications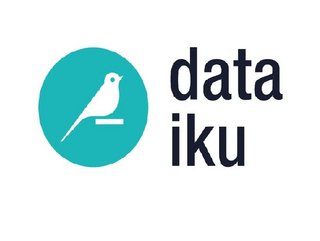 We take a look at Dataiku, a platform for everyday AI, and how it it is helping companies manage AI applications
Founded in 2013, Dataiku is a platform for Everyday AI that allows companies to leverage one central solution to design, deploy, and manage AI and analytics applications.
According to the company, more than 450 businesses worldwide use Dataiku to integrate and streamline their use of data, analytics, and AI, driving diverse use cases from fraud detection and customer churn prevention, to predictive maintenance and supply chain optimisation.
In August 2021 Dataiku raised US$400mn at a US$4.6bn valuation. The funding was used to grow the company, which at the time employed 750 people across offices in New York, Singapore, and Munich.

Helping customers scale AI
Dataiku recently unveiled it has joined the Deloitte US Data and AI Alliance Ecosystem to help customers implement and scale AI and MLOps across their organisations.
Deloitte and Dataiku are working jointly to help enterprises across industries deploy AI solutions at scale to thousands of users, improve efficiencies in ML pipelines, manage risk and governance, and enhance data quality.
"Dataiku's alliance with Deloitte advances the mission of enabling Everyday AI. By combining our platform with Deloitte's AI transformation capabilities, our joint clients can accelerate the value they realise from their data investments across a broad set of industries and applications. Together, we are taking an important step forward in shaping the future of AI," said David Tharp, SVP Ecosystems and Alliances, Dataiku.
The alliance ecosystem includes relationships with more than 60 of the world's leading companies focused on solving clients' complex challenges and enabling them to shape new markets and drive measurable value.
Leveraging Dataiku's capabilities on Google Cloud
Last year, Dataiku became available on Google Cloud Marketplace. Purchasing Dataiku through Google Cloud Marketplace enables customers to count 100% of their spend on a Dataiku subscription toward their Google Cloud consumption commitment and apply available Google Cloud credits to the purchase. This enables customers to quickly gain value from Dataiku's artificial intelligence (AI) and analytics capabilities.
"We are committed to helping organisations realise the business value of AI at scale, and launching on Google Cloud Marketplace gives us another avenue to do so. This partnership will enable more companies to seamlessly scale their AI projects and deliver exceptional results," said Tharp.
With this Marketplace offering, businesses can leverage Dataiku's capabilities on Google Cloud and begin to visualise, transform, analyse datasets and build AI applications on Google Cloud.