Corti.ai to use AI for patient consultations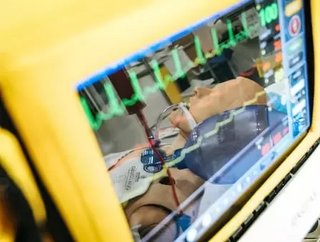 Corti.ai raises funds to use Artificial Intelligence for patient consultations
Danish software company Corti.ai has raised $27m in a Series A funding round to support its use of artificial intelligence and machine learning for patient consultations. The financing round was led by Vaekstfonden, The Danish Growth Fund, and overall funding is expected to grow the health-tech company's patient base from 15 to 100 million per year.
As opposed to most startups that use AI for image recognition, Corti aims to leverage the technology to enhance the workflow associated with patient consultations.
The machine learning platform of the company is designed to listen to patient consultations and aid in the documentation, coding and quality assurance of the interaction in real-time. This is expected to save time while lowering risk.
The models are used to transcribe and study numerous variables within each consultation. Then each patient's symptom description is automatically compared to millions of other patients to deliver decisions on the best methods of support in real-time.
Move from supporting emergency calls to wider healthcare
Corti began with emergency medicine to support emergency calls on cardiac arrest and Covid-19 cases. Now the company is supporting patient consultations by medical professionals across wider healthcare.
The company said that multiple studies have shown that Corti can help medical staff provide the best results. Research by Copenhagen Emergency Services also revealed that the company can potentially lower the number of out-of-hospital cardiac arrest cases that are not detected by more than 40% - with almost no personnel training required.
AI and machine learning as life saving tools
Corti CEO Andreas Cleve said: "Healthcare professionals only have a few minutes with each patient, and these encounters are compromised by keyboards and screens, hated by patients and doctors alike. What we've been able to prove at Corti is that machine learning can be a life-saving tool by offering a new kind of "deep listening" that will not only improve patient outcomes but also save time and money."
The company intends to use the funds to expand operations, launch new products, accelerate growth, and its business reach.