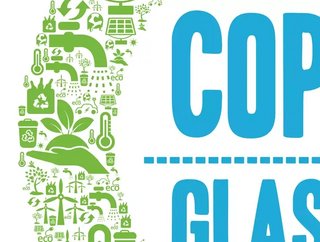 Google Cloud's CTO shares insight about how AI tackles climate disclosure
Jeff Sternberg, Director, Office of the CTO, Google Cloud, share some perspectives on the developments at 2021 United Nations Climate Change Conference, or COP26, in on-going effort to prevent the worst effects of climate change.
AI Magazine highlights some of his findings around climate disclosure, an how AI plays a vital role:

Sternberg states that one of the key finance priorities for COP26 is "improving the quantity, quality and comparability of climate-related disclosures by companies, so that investors and regulators can better understand climate risks and opportunities."
He continued to say: "To date, most of this disclosure has been published as human-readable documents. One example is Google's Environmental Report. These documents are very helpful if you're in a position to deeply study an individual company, but what if you want a broad view of sustainability progress across markets?"
It is within the natural language machine learning approaches, that applications can be found to help classify and extract structured information from sustainability disclosures.
Sternberg remarks that "This is where AI comes in. Specifically, The TCFD recently used an AI approach to quantify the level of sustainability disclosure across 1,701 companies from 69 countries. A team of experts manually labelled text passages in a sample of 150 documents, assigning a "yes" or "no" value to each review question, such as "does the company disclose Scope 1, Scope 2, and, if appropriate, Scope 3 greenhouse gas emissions?". Then they trained a model with these labels and used it to predict yes/no responses for the entire corpus. The resulting analytics were used by the task force to assess the state of adoption and level of disclosures."
In Sternberg's opinion, "Investors, regulators, and companies can all benefit from adopting natural language AI techniques to better understand sustainability documents, whether those are from suppliers, investors, customers, or even competitors. Tools like Google Document AI and Vertex AutoML can accelerate AI adoption in these organizations."
You can follow the event at Youtube and Google Arts & Culture.
Who is Jeff Sternberg?
Sternberg focuses on applied AI in Google Cloud's Office of the CTO, a "two-way innovation street" that engages with customer technology leaders and product/engineering teams. His job entails thinking about how enterprises can apply AI/ML to their most challenging business problems, and how Google Cloud can help meet the needs with robust solutions. He envisions a world where data science tools are as commonplace as spreadsheets - with a strong leaning towards sustainability and ESG over the last year.