Concentric: AI solutions for protecting critical data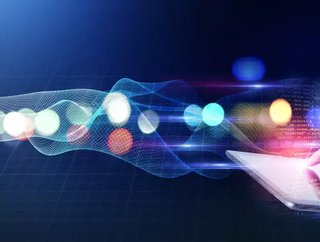 As sales grow by 400% in 2021, we take a look at Concentric and how it uses AI to help businesses protect their critical data
Data is incredibly important to organisations, and includes large amounts of business-critical information. It's a target for both cybercriminals and regulators, so securing it is vital.
With Concentric, organisations can address their unmet data security needs by discovering and protecting business-critical content. Concentric protects intellectual property, financial documents, PII/PCI content, customer data, business confidential data, and more, across on-premises and cloud-based data stores.
The company secures data-centric work using AI to protect information hidden in the millions of files and databases used by today's distributed workforce. The company's deep learning solution autonomously and accurately finds sensitive content, assesses risk, and remediates security issues, allowing organisations across industries to meet their data security needs.
 
A record year in sales for Concentric's data security solution 
A leading vendor of intelligent AI-based solutions for protecting business-critical data, Concentric has announced a record year for 2021, which saw sales grow by 400% in the first full year of availability for its data security and access governance solution.
The company saw rising sales traction across the board, particularly in industries with heightened data security and compliance concerns, including healthcare, financial services, manufacturing, and high tech.
"Concentric's first full year of shipping was an outstanding success," said Karthik Krishnan, Concentric CEO. "Semantic Intelligence helped a wide variety of organisations categorise data and assess risk to meet their data security needs. We advanced the art of data security with innovative new product capabilities, were recognised by leading industry analysts, and launched partnerships with industry leaders. In 2022, Concentric will continue delivering powerful new deep-learning technologies, expand our partner portfolio, and help even more customers manage risk and protect data."
 
A recognised leader in AI for data protection 
In 2021, Concentric was named a winner of the Gold Award as the Top Startup of the Year in the 16th Annual IT World Awards programme, while the Global AIFinTech100 recognised Concentric for its unique use of AI to protect business-critical data for financial services firms. 
The company won the Global InfoSec Award from Cyber Defense Magazine (CDM) during RSA Conference 2021, and it was a winner of Business Intelligence Group's 2021 Artificial Intelligence Excellence Award. Concentric was also named an SC Media 2021 Excellence Award Finalist for Rookie Security Company of the Year, and won the Cybersecurity Rising Star Award in the Channel Partner Insight (CPI) Channel Innovation Awards 2021 programme.
In November, Concentric joined the Microsoft Intelligent Security Association (MISA). The Microsoft Intelligent Security Association is an ecosystem of independent software vendors and Managed Security Services providers that have integrated their security products with Microsoft's to better defend against increasing cyber-threats. Concentric AI was nominated to MISA for seamlessly integrating its award-winning Semantic Intelligence solution for data access governance into the Microsoft Information Protection (MIP) platform. Semantic Intelligence provides seamless content discovery, data categorisation, and risk assessment. 
"Visibility into the volume and location of sensitive data is critical, especially for remote workforces. Members of the Microsoft Intelligent Security Association, like Concentric, integrate via data connectors to help customers enable information governance, eDiscovery, and communication compliance," said Alym Rayani, General Manager, Product Marketing, Microsoft Compliance.