Cloudflare partners with Nvidia on web edge AI project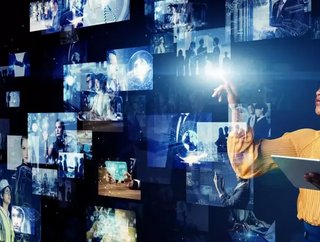 The collaboration between Nvidia and Cloudflare is intended to deploy machine learning models quickly with low latency via the edge
Web security firm Cloudflare has announced a partnership with AI leader Nvidia to bring AI to the edge.
Artificial intelligence has become ever more integrated into web pages, for instance translating text into a user's language. The issue is that machine learning models can be computationally heavy, and thus slow down user interaction with a website. A remedy is pushing pre-trained machine learning models to edge networks where they are needed.
That's exactly what the collaboration between Nvidia and Cloudflare is intended, with a platform using application frameworks, including Nvivia's Jarvis for natural language processing, to deploy machine learning models quickly with low latency via Cloudflare's data centres.
 
"Putting machine learning at the edge"
 
"As companies are increasingly data-driven, the demand for AI technology grows," said Kevin Deierling, senior vice president of networking at NVIDIA. "NVIDIA offers developers AI frameworks to support applications ranging from robotics and healthcare to smart cities and now cybersecurity with the recently launched Morpheus."
As an example of the AI possibilities it makes available, the company built a website to differentiate between foods (in particular identifying Pastel de Nata) via a TensorFlow Model.
Cloudflare's Chief Technology Officer John Graham-Cumming said: "Previously machine learning models were deployed on expensive centralized servers or using cloud services that limited them to 'regions' around the world. Cloudflare and NVIDIA are putting machine learning at the edge, within milliseconds of the global online population, enabling high performance, low latency AI to be deployed by anyone."
 
Digital twins another AI frontier

The Cloudflare partnership is one of a number of collaborations Nvidia has recently been involved in. Elsewhere, it said it was working with infrastructure engineering software firm Bentley Systems to bring AI to the making of digital twins, using Nvidia's Omniverse platform to enhance real-time visualisation and simulation as well as to provide advanced analytics.
Bentley Systems CEO Greg Bentley said: "GPU-computing is transforming the world of engineering and construction and promises to unleash the potential of AI for simulation and advanced analytics in infrastructure digital twins."