Challengers and giants race for autonomous vehicles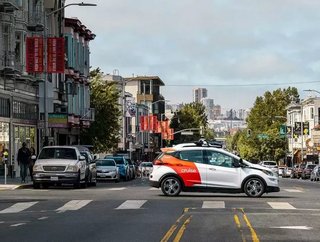 The future of autonomous vehicles is split between challengers developing their own technology and automotive manufacturers partnering with tech firms...
The established car giants are increasingly catching up to challengers by investing in autonomous vehicle technology from partners. Competition to achieve such a service is fierce, with big players including the likes of the Alphabet Inc-Owned Waymo and Tesla on the disruptor side, while existing giants are tending to partner with smaller companies to benefit from their technologies. The eventual goal is an autonomous vehicle at level 5 of the Society of Automotive Engineers' (SAE) , representing complete autonomy at all times.
Such collaboration represents a counter to the growing dominance of challenger automotive companies such as Tesla, who have been able to create enormous company value on the basis of the technology integrated into their vehicles rather than through the volume produced, accordingly becoming the .
One of the geographical areas exhibiting the most autonomous vehicle innovation is China, with examples such as Chinese transportation company DiDi or tech firm Baidu. The latter a vehicle which it said was ranked at level 4 on the SAE scale, and which made use of 5G communications technology to enable remote driving - replacing the safety driver typically ready to assume control of autonomous vehicles in cases of emergency.
With the future of autonomous vehicles split between challengers developing their own technology and existing automotive manufacturers partnering with tech firms, it's worth diving deeper into both sides.
The disruptors
Tesla
Tesla blurs the line between automotive and technology companies, with its products having many of the hallmarks of modern technology such as software updates. Tesla has also been one of the greatest beneficiaries of rising stock market prices undaunted by the ongoing COVID-19 pandemic. One of the company's ambitions is a distributed network of personally owned vehicles sent out to perform taxi work when not in use by their owners. While that is not yet operational, some Tesla vehicles feature "" capabilities to reach their owners autonomously.
Waymo
Waymo is owned by Google parent company Alphabet, and has a long-standing testing initiative in the city of Phoenix, Arizona, where it has operated self-driving vehicles in a 100 square mile area since 2017. In late 2018, the company debuted a ride-hailing service known as Waymo One. Waymo resumed its operations in Phoenix back in May, after disruption caused by the ongoing COVID-19 pandemic, and announced it would start offering rides without human safety drivers in October. In , CEO John Krafcik said: "In the near term, 100% of our rides will be fully driverless. We expect our new fully driverless service to be very popular, and we're thankful to our riders for their patience as we ramp up availability to serve demand."
DiDi
Chinese firm DiDi has been conducting its own autonomous vehicle trials in the city of Guangzhou. Since its founding in 2012, the company has raised over $21bn, with investment from the likes of SoftBank, Toyota and Apple, who contributed $1bn in 2016. DiDi is best known for having bought out Uber's China business, and has previously announced a partnership with the Renault–Nissan–Mitsubishi Alliance to work on autonomous vehicles. The company it plans to have more than one million robotaxis (self-driving vehicles in public use) by 2030, operating in areas where human ride-hailing drivers are less available. 
Automotive firms and their autonomous technology partners:
Pony.ai and Toyota
Pony.ai was founded in 2016 by alumni from the Chinese tech company Baidu, and has been testing on public roads in the US and China since 2017. In February of last year a $400mn investment from Toyota, building on an existing agreement to pilot autonomous cars using Pony.ai's technology and Toyota's vehicles.
General Motors and Cruise
Although formed as a startup, Cruise was acquired by American automotive giant General Motors (GM) in 2016. Aside from GM, the majority owner, Cruise's backers include Honda and SoftBank of Japan. In January last year, the company debuted a driverless, all-electric vehicle known as Cruise Origin.In , the company's CEO Dan Ammann detailed the vision behind the vehicle, saying: "We wanted to reimagine transportation as if the car had never existed. So, we removed the engine. We removed the driver — who, more often than not, is tired, distracted, frustrated, and rushed. We removed the equipment that's there to support the driver , including the steering wheel, pedals, rearview mirrors, windshield wipers, and cramped seats."
Mercedes and Nvidia
German automotive manufacturer Mercedes-Benz and technology firm NVIDIA are partnering on in-vehicle AI computing infrastructure. The collaboration will involve the use of NVIDIA's , capable of automated driving from address to address. The companies said that, starting in 2024, the architecture will be rolled out across next-generation Mercedes-Benz vehicles, allowing them to become upgradeable with new features in the future, and the purchasing of additional features in the present.
The question of which approach will ultimately win out is complicated by recent developments. Uber, for instance, recently sold its Advanced Technologies Group (the company's self-driving unit) to US self-driving startup Aurora for around $4bn - reportedly half of what it was valued at in 2019. COVID-19, too, has scuppered planned trials and launches of automated vehicles, putting paid to notions of 2020 as a supposed year of the autonomous. Still, the depth of interest in the technology from all corners of the automotive industry suggests this is simply a teething phase. One thing is for certain, autonomous vehicles are not going away - it's just a question of how quickly they arrive.