CB Insights: AI Startup Funding Reached All-Time High In Q2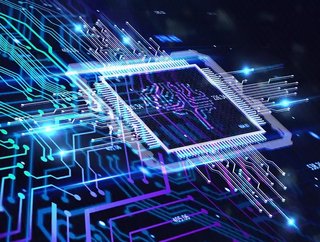 CB Insights' AI in the Numbers Q2 2021 report has found that AI startups have attracted record funding, more than US$20 billion
AI startups received record funding during Q2, according to CB Insights' AI in the Numbers Q2 2021 report, a reflection of the increasing role AI-related platforms are having in different industries.
More than 550 AI startups globally raised a combined total that surpassed $20bn, despite a drop in deal volume. This surge in funding was driven by an all-time high of 50 mega-rounds ($100M+ deals) to AI startups. 
A total of 24 private AI companies reached $1bn+ valuations for the first time in Q2'21. This shattered the previous record of 18 new AI unicorns in a single quarter, set in Q1'21. Cybersecurity and AI processor companies led the wave of new unicorns with 4 new $1bn+ valuation companies each. Finance & insurance and retail & CPG followed close behind with the addition of 3 new AI unicorns in both categories. 
RadNet CEO Howard Burger referred to the growing role AI plays in its company by stating: "…not only will we be seeing, I think, a greater volume of business, but that business is going to have to be handled by artificial intelligence in order to be able to accommodate the type of demand which we believe is on the horizon."
This increasing demand also allowed a total of six AI unicorns to go public during the quarter, with all of them obtaining valuations between $2.3 and $29bn. These unicorns were UiPath (largest IPO in the history of AI), SentinelOne, TuSimple, Zymergen, Recursion, and Darktrace.
Is the strength of the sector growing?
Early-stage deal share, which includes seed, angel, and Series A rounds, declined to a recent low of 55% in Q2'21. Meanwhile, mid-stage deal share (Series B,Series C) reached an all-time high of 26%.  Late-stage deal share (Series D+) remained tied with its Q1'21 record of 9%. 
Just 39% of all deals for AI startups included participation from a corporate or corporate venture capital investor, up slightly from 31% in Q1 2021.
But CB Insights says that the rise in AI startup exits in Q2 reflects the strength of the sector. "The decline of early-stage deals and increase of mid-and late-stage deals hint at a maturing market — however, early-stage rounds still represent the majority of AI deals," analysts at the firm wrote. "Plateauing [corporate] participation in AI deals may reflect a stronger focus on internal R&D or corporations choosing to develop relationships with AI portfolio companies instead of sourcing new deals."