Caper AI: Acquired by Instacart for a smarter checkout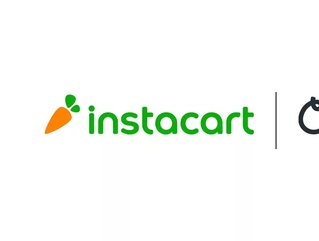 By acquiring Caper AI, Instacart aims to help retailers unify the in-store and online shopping experience for customers
Caper AI, a startup that builds smart cart and cashier-less checkout technology, has just been acquired by Instacart, the leading online grocery platform in North America, for US$350m. 
Founded in 2016 by Lindon Gao and York Yang, the company uses computer vision and other techniques to detect items and ring them up for shoppers. 
"The powerful technology we've created is intuitive for customers, easy to deploy for retailers of all sizes, and creates a physical retail ecosystem that never existed before," said Gao. "We share Instacart's vision of enabling grocery retailers with new innovations that create step changes for their businesses, and we're proud to now be joining forces with Instacart to develop even more solutions that help bring the online and offline together for retailers."
The two products offered by Caper 
Caper offers two different products: the Caper Cart and the Caper Counter.
The Caper Cart is a shopping cart that uses computer vision and cameras to detect and add items to a digital shopping list. For example, when shoppers put items into the basket, an algorithm trained on a database of over 20 million images recognises them and also analyses them to provide personalised recommendations. 
The cart automatically measures item weight and will soon provide location-based services that let customers search for and receive directions to items in the store.
The Caper Counter also uses AI and cameras to scan items barcode-free, replacing a traditional self-checkout counter with a device that scans items from five different angles to complete transactions. The counter offers promotions and provides digital receipts through a digital display and also lets staff monitor activity to prevent theft, as well as add images of unfamiliar items to Caper's image recognition database.
Smarter solutions
For retailers, Caper's smart cart technology provides them with a plug-and-play solution, requiring little capital expenditure. Caper's technology enables brick-and-mortar retailers of all sizes to quickly and easily deploy this technology in their stores.
Caper's smart carts are currently deployed at some of the leading North American retailers, including Instacart partners Kroger and Wakefern, as well as Sobeys in Canada. This is in addition to their smart checkout counters in convenience stores. Caper's smart carts were the first carts in the U.S. approved by the federal government's NTEP (National Type Evaluation Program), which certifies that it can accurately sell items that are priced by weight and measures, like produce and bulk items. 
"As we look ahead, we're focused on creating even more ways for retailers to develop unified commerce offerings that help address consumer needs across both online and in-store shopping," said Fidji Simo, Instacart's CEO. "That's why we're thrilled to welcome the Caper AI team to Instacart. We share the same goal of equipping retailers with new and innovative technologies that help them succeed in an increasingly competitive industry, while also providing customers with the best possible experience. We're excited to bring Caper's leading smart carts and smart checkout platform to more retailers around the world, as we all reimagine the future of grocery together."