Can chatbots help meet growing consumer expectations?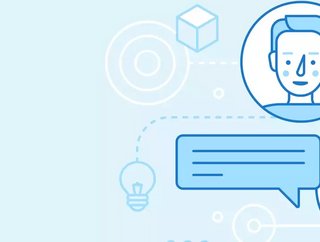 Thanks to AI-powered chatbot technology, businesses can cut operational costs by leaving customer support operations to robots
In a world where technology is constantly evolving and digital transformation is accelerating, consumers have developed higher expectations. The COVID-19 pandemic has accelerated global deployments of conversational artificial intelligence (AI) solutions, to help meet the growing needs. 
What are chatbots and why are they important? 
A chatbot is an artificial intelligence (AI) programme that is designed to simulate communications with customers. Customers can engage directly with chatbots through chat windows, messaging, or voice applications. 
They can be extremely beneficial for companies as they offer a fast and engaging customer experience by providing troubleshooting services, an on-demand help desk, and a personal assistant all at the same time. It is more convenient and takes less effort and time for customers to converse with a chatbot. A bot uses artificial intelligence to instantly search through sizable quantities of information and accurately select the most relevant answer for a consumer.
What does the future look like for chatbots?
In 2020, the chatbot market was valued at $17.17 billion and is projected to reach $102.29 billion by 2026, registering the compound annual growth rate (CAGR) of 34.75% in the forecast period 2021 - 2026, according to Landbot. 
As technology develops and the chatbots get more complex and start being more lifelike, the one-size-fits-all approach starts not being viable. When choosing a chatbot vendor, or implementing your own chatbot, it is important to make sure the chatbot you use will learn from its past experiences. Modern chatbots make use of the advancements in AI and ML in order to learn what your customers ask, and how they can better answer that.
Hyro, a leader in conversational artificial-intelligence (AI) solutions, recently announced that it has closed a $10.5 million Series A funding round to replace chatbots and IVR systems with Adaptive Communications. 
"Hyro is pushing the reset button on chatbots and IVR systems. We're reinventing the way companies and their customers interact by offering adaptive communications, as opposed to intent-based solutions that often break. Chatbots have become a mainstay within customer engagement, but because many are intent-based, they constantly need to be retrained and have limited ability to scale, which forces the enterprise to slow down while also alienating its customers," said Israel Krush, Co-Founder and CEO of Hyro.
The knowledge and the full potential of chatbots are still being discovered, and companies are starting to understand and leverage their potential more effectively. Keeping up with this age of personalisation and the need for satisfaction will certainly be a testing time for companies, but chatbots could provide a hand.