C3 AI and Google Cloud announce first of kind partnership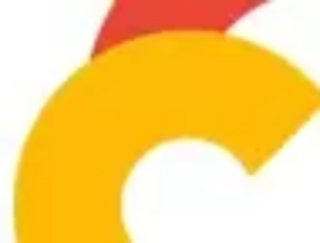 C3 Artificial Intelligence has today announced Google partnership to help organisations accelerate AI application solutions
Under the agreement, both companies' global sales teams will co-sell C3 AI's enterprise AI applications, running on Google cloud, for use in multiple different industries. C3's entire portfolio of C3 Enterprise AI applications - including industry-specific AI Applications, C3 AI Suite®, C3 AI CRM, and C3 AI Ex Machina - are now available on Google Cloud's global, low-latency infrastructure. It is expected this will enable customers to run C3 AI on what Google calls the industry's 'cleanest cloud'.
The future of the Google C3.ai partnership
Going forward, C3 AI will also work with Google Cloud to help ensure its applications fully leverage the accuracy and scale of multiple Google Cloud products and capabilities. This includes Google Kubernetes Engine, Google BigQuery, and Vertex AI, which can help customers both build and deploy machine learning models more quickly and effectively.
C3 AI's enterprise AI applications are built on a common foundation of Google Cloud's infrastructure, AI, machine learning (ML) and data analytics capabilities. These are expected to complement and interoperate with Google Cloud's portfolio of existing and future industry solutions.
It is also hoped the partnership will help solve industry challenges in several verticals, including manufacturing, supply chain and logistics, financial services, healthcare and telecommunications.
C3's CEO, Thomas M Siebel said of the agreement: "This partnership will dramatically accelerate the adoption of Enterprise AI applications across all industry segments."
And Google Cloud's CEO Thomas Kurian added: Google Cloud and C3 share the vision that AI can help businesses address real-world challenges and opportunities across multiple industries. We believe that by delivering C3 AI's applications on Google Cloud and by partnering to address specific industry use cases with AI, we can help customers benefit more quickly and at greater scale."
AI and automation analyst viewpoint
The group vice president in AI and automation research at analyst firm IDC, Ritu Jyoti also commented: "Organisations across industries are accelerating their digital transformations with cloud-based solutions, purpose-built to deliver specific business outcomes. This new partnership between C3 AI and Google Cloud represents an acceleration of this trend, as the two companies partner to expand the application of AI-powered solutions in the enterprise."