The biggest AI trends we can expect to see next year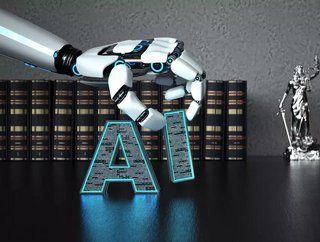 As artificial intelligence (AI) technology continues to develop, we take a look at some of next year's biggest trends
As we enter into the winter months and the final part of 2021, all eyes are on next year and what it will bring. We take a look at some of the biggest trends due to influence the artificial intelligence industry in 2022. Sundar Pichai, Chief Executive Officer of Google believes the impact of artificial intelligence will be greater than ever, so let's find out what's to come next year from the world of AI. 
Improvements to language modelling 
The process of language modelling makes it easier for machines to communicate with people in a language that both the human and machine can understand. It can also turn human languages and turn them into computer code capable of running applications and computer programs.
Following the recent release of GPT-4 by OpenAI, the successor to the most advanced language model ever created, the process of language modelling is due to become even better next year. GTP-4 will be more powerful and bigger than GPT-3 and will be able to create language and hold conversations indistinguishable from those spoken by a human. OpenAI claims there will also be improvements to computer code creation.
Autonomous vehicles and artificial intelligence
Artificial intelligence is the technology that guides autonomous vehicles from cars to boats and even aircraft. Car manufacturer Tesla, one of the leaders in the production of autonomous vehicle technology, has said that its cars will fully demonstrate self-driving capability by 2022, even if they won't quite be ready for the public. Tesla is faced with competition for next year, with big rival names such as Apple, GM, Ford, and Google-developed Waymo also looking to make waves in the self-driving vehicles market. 
As of January, we could also see at some point the first autonomous boat called the Mayflower Autonomous Ship crossing the Atlantic ocean. The ship is powered by IBM and was designed in partnership with ProMare. 
Cybersecurity 
Protecting yourself online from cyberattacks is becoming increasingly talked about and more important. Earlier this year, the World Economic Forum identified cybercrime as more threatening to society than terrorism. This claim is supported by the fact that more and more people are using machines and devices, contributing to a rise in the number of attacks. 
This is where AI comes in to help, as it is able to analyse network traffic and learn potentially suspicious patterns, and alert users to a potential threat. In 2022, the use of AI cybersecurity is going to increase, and it's going to become even more clever.