Bear Flag Robotics: the AgTech company transforming farming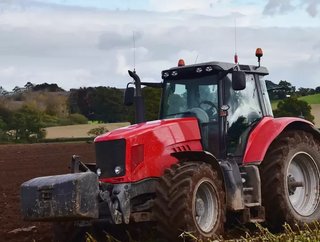 Following the announcement that John Deere has acquired Bear Flag Robotics for $250 million, we take a look at the AgTech company's successes and growth
Bear Flag Robotics develops autonomous technology for farm tractors to increase productivity and improve safety in agriculture. The Californian start-up has been acquired by John Deere in the company's second major acquisition in the past four years.
The company was founded by Aubrey Donnellan and Iginio Cafiero to reduce the cost of growing food while increasing global food production through automation technology. The pair met in engineering school at Carnegie Mellon.
Describing the company in his own words, CEO and co-founder Igino Cafiero said in an interview: "The way to think about Bear Flag is we build autonomous technology for farm tractors. We don't build the tractors themselves. We rent the tractors either from rental fleets, or customers provide them themselves, bring them into our shop, and we add the sensors and computing necessary to make those machines autonomous, and then deploy them to growers as a service. We work with some of the largest farms in the world, including the largest cotton growers, sugar growers, potato and onion growers, certainly in the country and in the world."
Best-in-class technology for retrofitting tractors
Since its founding in 2017, Bear Flag Robotics has raised $8.1 million in funding over four rounds. Its latest round was at the start of 2021.
Claiming it has built the "best-in-class autonomous technology for agriculture equipment", Bear Flag strive to deliver safe, productive and efficient farming operations for the next generation of growers.
Its autonomous driving technology is designed so it is compatible with existing machines. By allowing for the retrofitting of tractors it saves customers money as they do not need to replace their existing vehicles.
Bear Flag Robotic's retrofit existing tractors by utilising patented artificial intelligence (AI) technology. Tractors that have been equipped with this advanced automation system will improve farming productivity.
In a post, Bear Flag highlighted four key ways tractor automation enhances productivity:
Tractor automation addresses the national labour shortage and automation gives farms another way to address manpower costs.

Farms won't need to solely rely on human labour which will also reduce manpower costs as labour costs continue to trend upwards.

Tractor automation lowers field costs as an easy-to-use digital interface combined with remote control capabilities results in lower costs per field.

Farmhands experience fewer injuries and accidents on the job. Farm labour is statistically one of the most dangerous jobs in the world and most common accidents are caused by tractors; when people don't put themselves in the driver's seat injuries plummet.
Bear Flag's mission to increase global food production
The Bear Flag team consists of agriculture professionals, engineers and technologists focused on autonomy, sensor fusion, vision, data, software and hardware. 
As they tackle challenges in the agriculture industry, its mission is supported by John Deere and its recent acquisition of Bear Flag Robotics.
Discussing the acquisitions, Cafiero said:  "Bear Flag's mission to increase global food production and reduce the cost of growing food through machine automation is aligned with Deere's and we're excited to join the Deere team to bring autonomy to more farms."