Bain Technology Report 2021: The new technology economy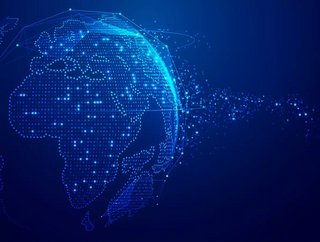 We share five trends from the annual Bain Technology Report 2021
Leading consultancy firm Bain & Company have taken a magnifying glass to the Technology economy in their annual report.
David Crawford, Head of Bain & Company's Global Technology practice, observed that the sector "has led the way with strong equity values. Part of that growth story has to do with the extensive and far-reaching penetration of technology in all sectors of the economy." 
As Crawford puts it, "the largest equity gainers across most sectors of the global economy are either technology companies or enterprises with a tech-led strategy". Sectors that have experience gains include retail, consumer products, industrials, financial services, telecommunications.
This has led around half the distribution for the 2021 report including client executives from outside the technology sector.
Technology Magazine looks at five key trends that have shaped this year's story:
#1 Regulating the hyperscalers
Alphabet, Amazon, Apple, Facebook, and Microsoft in the US, and Alibaba and Tencent in China continue to lead the way. With market dominance comes a greater regulatory scrutiny, but one area that could help the hyperscalers overcome this attention is through cloud sovereignty in partnership with Europe's tech companies.
In a shift away from years of globalization, "several major countries are turning the trajectory toward trade barriers and decoupled economies." 
#2 Hybrid and multicloud solutions
Computing workloads carry on shifting into the public cloud with Amazon Web Services, Microsoft Azure, and Google Cloud exhibiting significant growth, with the next largest enterprise workloads located at the edge.
According to Bain, "It's increasingly clear that technology extends beyond being an industry unto itself; it's the primary force of disruption in every industry across the globe."
They add that leading vendors are using detailed customer segmentation to navigate the growing complexity and better tailor their offerings. Value creators such as Snowflake, Datadog, Cloudflare, and Twilio "have the potential to live successfully across public clouds, offering interoperability to their multicloud customers."
#3 Custom & special purpose silicon processors
While Bain don't believe this shift signals the end of general-purpose processors, they do state that it has "significant implications for silicon developers and manufacturers, cloud service providers, and their customers."
#4 Democratization of AI
Spearheaded by large cloud service providers, Bain state that "rapid innovation in artificial intelligence (is) believed to be democratizing AI and creating opportunities for all businesses to use it as a competitive advantage."
It has forced executives into a high-wire balancing act as they navigate the transition to the decoupled future. Likewise, regulators are tightening their scrutiny of large technology leaders. This includes the landmark action taken by Chinese regulators to rein in the country's cloud service providers and other tech firms in recent months. Regulator and geopolitical relations are more consequential than ever.
#5 Resilient supply chains
A focus for enterprises is trying to make their supply chains more resilient, Bain adds. Covid-19 highlighted a many 'single points of failure' had been tolerated for too long, such as the global semiconductor shortage.
AI Takeaways:
Amazon Web Services, Microsoft Azure, Google Cloud Platform, and Alibaba Cloud expanded their AI platform offerings by about 30% from September 2020 to June 2021.
The number of AI employees at the top five US hubs (Amazon, Microsoft, Alphabet, Facebook, and IBM) exceeds the size of the AI work-forces at the next 45 US companies combined.
Nvidia's data center GPU computing business, whose annual revenue has grown by 16 times in the last six years, to $5 billion in fiscal 2021