Automating call centres with Blue Prism Service Assist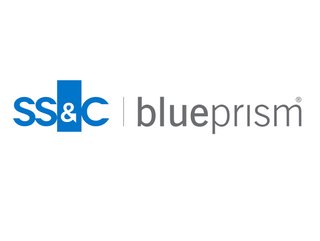 SS&C Blue Prism is a trusted RPA partner. Here, we take a look at its Service Assist solution with insight from its VP of Product Portfolio, Dr Kam Star
SS&C Blue Prism is a global leader in intelligent automation with over 2,000 users in over 170 countries and 70 industry verticals, 30% of which include companies in the Forbes Global 2,000.
The company creates value with new ways of working by unlocking efficiencies and returning millions of hours of work back into their businesses. Its AI-powered digital robots offer highly scalable intelligent automation that is secure, smart and accessible.
Ultimately SS&C Blue Prism enables a digital-first, people-enriched workforce that frees up humans' time to re-imagine work.
One of the company's solutions is Service Assist, its solution for call centres that reduces call times by up to 75%. This solution, purpose-built for call centres, is a highly secure enterprise solution enabled by Blue Prism digital workers and provides a lightweight automation layer inside the contact centre ecosystem.
With Service Assist, call agents get updated customer information in one place. This allows call centres to make decisions quickly while passing manual tasks to digital workers, it also allows users to focus on engaging with callers.
Part of this solution is chatbot technology. "Chatbots are one of the most popular technologies that are used by businesses today. They are used for a range of different purposes, such as customer service, marketing, and sales. Artificial intelligence-powered chatbots are becoming a very compelling solution for modern businesses," commented Dr Kam Star, VP of Product Portfolio at SS&C Blue Prism.
"Chatbots have the potential to help organisations cut down costs and improve customer experience. They can help solve many customer service issues, such as being able to answer questions quickly and efficiently. They can also help reduce the number of human errors in customer service. They don't need breaks, they can work 24/7 and they don't get tired or bored with repetitive tasks," he added.
Empowering call centres to give best-in-class customer service
Service Assist enables agents to access multiple systems for faster access to customer data. Its intuitive service empowers agents with a dynamic UI that is easy to use.
The Service Assist agent interface provides a single screen with consolidated data, information, and context that agents need, enabling agents to provide fast, consultative service.
By incorporating AI into the chatbot element of this solution, Service Assist is able to increase containment by 30% as the digital workers connect the dots with AI-powered virtual interfaces.
"Chatbots offer many benefits that continue to grow as they become more advanced, such as saving time on mundane tasks, improving content quality, and being able to be utilised by any department for many real-time customer engagement tasks, whether that's via instant messaging or voice calls," explains Star.
Concluding, Star notes that chatbots are not a complete solution to customer service: "Chatbots are not perfect and they can't replace human contact when it comes to emotional support or empathy – elements that are often needed to enhance a brand and build loyalty."
This understanding is one held by SS&C Blue Prism as the Service Assist features a number of solutions, not just chatbots. With Service Assist, agents can access personalised advice based on past actions and information from different systems.
They can also use advanced AI skills to predict and anticipate actions with pre-built, downloadable integrations from the Blue Prism Digital Exchange.