Artificial intelligence could be a stroke of genius for golf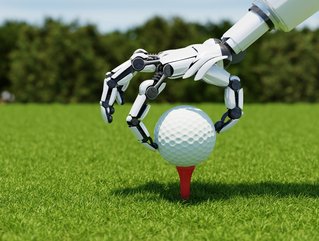 AI has been besting humans for years with powerful expert systems like Deep Blue and AlphaGo. Now AIs are taking up golf – but this time to help humans win
AI solutions invariably flourish in huge, globe-spanning industries with healthy profit margins and enormous ecosystems. An accurate description of the global golf industry, which also explains why big-name brands and investors are so confident it's on course for a wealth of new business opportunities.
US-based sports equipment manufacturer Callaway already had a reputation for innovation even before the advent of AI technology.
The company's original Big Bertha driver was launched in 1991 and considered a radical departure from its predecessors. In 2019, Callaway introduced Flash Face, designed by an AI-powered US$8mn supercomputer which could generate 15,000 face design iterations and over 100 impact simulations.
"I was interested in trying to break out of a pattern of thinking too similarly to our competitors, particularly in driver design," Dr Alan Hocknell, head of R&D at Callaway, told Golf Monthly.
"We discovered we could take what we had built over the last few years, which is essentially a very accurate simulation capability for the collision between a club and ball, and we could use this large amount of data to try to teach a computer how to think about club design."
AI is too ethereal for the general public, says Hocknell; they don't really know what it is. "We're only using the machine learning piece of AI, but we are doing something a bit unique in turning a lot of AI stuff into a physical good."
Sportsbox AI attracts star-studded golf investors
US-based app and data company Sportsbox AI was co-founded by CEO Jeehae Lee, who played on the LPGA tour for half a decade before switching careers to sports media entertainment.
Lee previously led strategy and new business development at the golfing tech entertainment company Topgolf.
Sportsbox recently closed its first seed round, bringing the company's total amount raised to more than US$5.5mn. The round was led by EP Golf Ventures, a new investment partnership created by the PGA of America and Elysian Park Ventures, affiliated with the Los Angeles Dodgers ownership group; with participation from David Blitzer and Randi Zuckerberg; LPGA Tour players Michelle Wie West, Marina Alex, and Mel Reid; leading golf coaches Sean Foley, David Leadbetter and Erika Larkin; and broadcasters Amanda Balionis and Kira K. Dixon.
The company's first product, Sportsbox 3DGolf, enables coaches and golfers to access comprehensive 3D motion data and analysis which had previously only been available through complex motion capture systems.
The company's team based in Bellevue, across Lake Washington from Seattle, is working on ML models and AI and computer vision challenges, CTO Samuel Menaker told GeekWire.
"We also built our own tools and infrastructure to generate and manage data to train our own ML models," said Menaker, who explained his own golf game has improved with a little help from AI.
"When we started I had no clue how to hit a golf ball, how to move my hands, shoulders. Now I know how to do it," he said. "It does not mean I do it correctly all the time, but I am making good progress."
EP Golf Ventures will also provide backing for companies working in the performance, health, wellness, hospitality, facility management, retail and agriculture sectors in golf, reported SportsPro Media.
And golf consumers are also getting help from AI – data specialists Arccos uses the tech to help millions of amateur golfers improve their game with a new product feature called Strokes Gained By Club.
This allows players to see which clubs in their bag are "gaining" or "costing" them strokes on the course, a level of insight that would previously have only been available to professional tour players.