Artificial Intelligence and People Profiling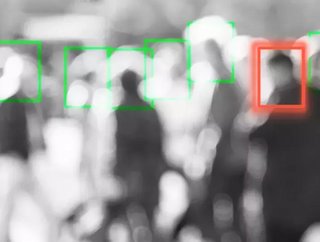 Across East Asia, algorithmic security, surveillance, predictive policing, and smart city infrastructure are becoming mainstream, but to what purpose?
The company behind the AI digital profiling system, VibraImage, claims its technology can identify how a person is feeling and their type of personality. The uses and applications of this type of AI technology include identifying 'suspect' individuals among crowds of people and grading the mental and emotional state of employees. Users of Vibralmage include police forces and airport security firms, and the technology has already been deployed at a FIFA World Cup and a G7 Summit.
In Japan, clients of such systems include the leading facial recognition provider, NEC, as well as Fujitsu and Toshiba. In South Korea, among other uses, it is being developed as a contactless lie detection system for use in police interrogations. In China, it has been officially certified for police use to identify suspicious individuals at airports and border crossings.
The technology works by using digital video surveillance and analysing the footage of involuntary micro-movements, or 'vibrations' of a person's head, which are caused by muscles and the circulatory system.
Detecting deception
It was developed by Russian biometrist Viktor Minkin through his ELSYS Corp back in 2001. He puts forward two theories supporting the idea that such movements are tied to emotional states, based firstly on the idea that the body's system responsible for balance and spatial orientation is related to psychology and emotions. Secondly, by drawing a direct link between specific emotional-mental states and energy expended by muscles. Minkin claims this energy can be measured through tiny vibrations of the head.
This means involuntary movement of the face and head are, therefore, emotion, intention, and personality made visible. On top of spotting 'suspects', supporters believe this data can be used to determine personality and identify those more likely to commit a crime. However, these claims appear unprovable, and there are few scientific articles on VibraImage published in academic journals with rigorous peer reviews.
And it is not the only AI system out there to do this. Others have been trialled; for example, Avatar has been tested on the US-Mexico border and iBorderCtrl at the EU's borders. Both are designed to detect deception among migrants.
The broader algorithmic emotion recognition industry was already worth US$12 billion in 2018, and it is expected to reach US$37.1 billion by 2026. As a result, there is growing concern around the need for rules on its ethics and more is required to decipher the technology's use in forms of surveillance.
The European Commission's announcement of draft AI regulations categorising the use of emotion recognition systems by law enforcement as 'high risk' and subject to higher levels of governance control is a good start in minimising any potential harms which could be caused by such systems.