Alter Domus' Danilo McGarry shares his insights into AI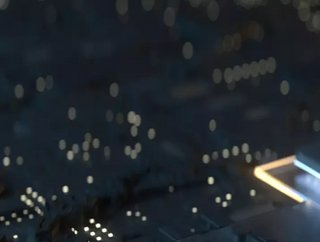 Following our successful Technology, AI & Cyber live! event, AI Magazine reflects on the insights from our speaker and AI expert, Danilo McGarry
As an experienced technology executive, Danilo McGarry is internationally recognised for his work in digital transformation, artificial intelligence (AI) and automation within organisations. 
Currently, McGarry holds the role of Global Head of Automation and AI at Alter Domus,  a leading provider of Fund and Corporate Services dedicated to international private equity, infrastructure and real estate firms, private debt managers and multinationals. 
In his role at Alter Domus, McGarry heads up automation (AI, automation and machine learning) as well as driving the company's digital transformation for the group globally. As a Director, he is responsible for running a world-class digital transformation program that incorporates the latest tech and innovation the industry has to offer. 
His previous companies include Motorola, JPMorgan, BNP Paribas, Royal Bank of Canada, UnitedHealth Group and CitiGroup. With his extensive experience, McGarry has worked and supported a number of industries including Fintech, Healthcare, Financial Services, Oil & Gas, Governments.
McGarry himself has outlined his specialities, they are:
Driving business competitor advantage through the use of technologies such as Ai, OCR, NLP, Data Mining, Machine Learning, Artificial intelligence

Helping companies transform through digital transformation programs 

Enabling operations to become more technology-driven and in building client-centric technology solutions that help drive more revenue

Proven track record in transforming companies to be more tech-enabled making a significant contribution to bottom-line and top-line numbers. 
Discussing 'how AI will help us become more humans how this will impact work and society' at our Technology, AI & Cyber live! event, McGarry shared his insights at the Tobacco Dock at our first hybrid event of the year. You can listen to his keynote speech below: