Algo: the omnichannel supply chain intelligence platform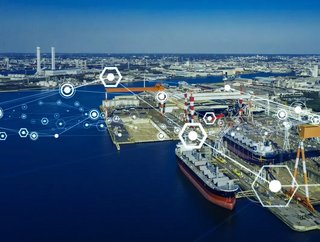 After being named on the 2021 Deloitte Technology Fast 500, AI Magazine looks at the work Algo has done with artificial intelligence to support businesses
With its end-to-end supply chain optimisation software, Algo helps business users optimise sales and operations planning. In doing so, the company helps users avoid stock outs, reduce return and inventory write downs, while reducing inventory investment.
Through its use of intelligent technology, Algo enables smart supply chains with advanced analytics insights, simulations and unique collaborative experiences. 
Its sophisticated AI, that combined human-centred AI with deep domain expertise, understands detailed facets of business, responds to plain language and gerates actionable insights to increase both efficiency and profitability.
By turning AI insights into opportunities for business, Algo aims to do three things:
Expand - with automated, data-driven workflows and deep analysis, Algo aim to reimagine the potential of sales and operations planning

Empower - by providing a foundation of rich insights, the company want to allow users to take control of their supply chain challenges

Explore - through its use of technology, Algo aims to make a space to ask questions to generate sustained results.
Growth in 2021
Recently, Algo announced it ranked 176th on the Deloitte Technology Fast 500, a ranking of the 500 fastest-growing technology, media, telecommunications, life sciences, fintech, and energy tech companies in North America. 
"It is an honour to be recognised as one of the Fastest-Growing Company of this year's Deloitte Technology Fast 500," said Algo's CEO, Amjad Hussain.
"Everyday we strive to innovate and unite the power of AI with human creativity to form a single source of truth for cross-collaboration with our suite of supply chain planning solutions – this kind of recognition will undoubtedly open new doors of opportunities for Algo to help companies make better supply chain decisions across the globe," he continued.
In 2021, Algo saw a 759% revenue growth due to its new agile processes and product innovation.
Also this year, the company received a multi-million dollar investment from Plymouth Growth which allowed Algo to deepen its market penetration and increase sales and marketing capabilities.