AI recruiting software firm Phenom the latest tech unicorn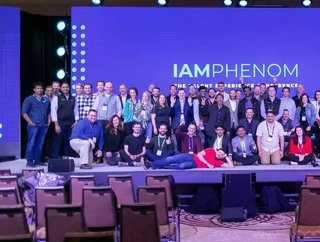 Phenom's platform focuses on automating administrative tasks in order to prioritise personal interactions in the recruitment process...
Philadelphia, Pennsylvania-based Phenom offers an AI-powered talent platform for candidates, employees and recruiters.
AI and people
The presence of bias in algorithms and AI has been , with fears that existing prejudices are becoming baked into the system. Phenom, however, says its products focus on automating administrative tasks in order to prioritise personal interactions.
Since its foundation in 2010, Phenom has raised over $160mn. The company's newly announced Series D round alone was worth $100mn and led by B Capital Group, alongside OMERS Growth Equity, Golden Arc Capital and Dragoneer Investment Group. According to Bloomberg, the round valued the company at $1.3bn, propelling it well over the $1bn tech unicorn threshold. 
"At Phenom, we've always been a purpose-driven company, and that will never change," Mahe Bayireddi, CEO and co-founder of Phenom. "Since the beginning, we have rooted our platform in intelligence versus simply adding AI as a single tool or feature. This makes our AI dramatically different, and helps us cultivate a healthy talent ecosystem."
"Jobs are the foundation of thriving societies around the world. They provide livelihoods and help people reach their full potential. As organisations respond to a seismic shift in how they approach and manage talent, Phenom is scaling with conviction, so everyone has the resources to succeed in times of both volatility and stability."
The digital transformation of recruitment
The company claims its products are currently used by 50 of the Fortune 500, with the company expecting significant growth in a post-COVID-19 hiring boom.
"Phenom keeps their customers several steps ahead of a workforce in rapid transformation and well-positioned to win the battle for attracting and retaining top talent," said Rashmi Gopinath, general partner at B Capital Group. "With artificial intelligence and a modern, data-driven approach, Phenom's TXM platform enables hundreds of enterprises to bridge the gap between people, processes and systems."
(Image: Phenom)