AI Platform Provider ASAPP Raises $120m in Series C funding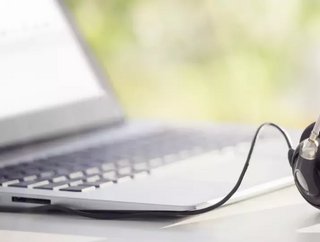 ASAPP's technology responds to customer interactions and offers suggested responses in real-time to call agents
ASAPP, a provider of artificial intelligence-enabled customer experience tools used in call centers, has announced it raised $120 million in Series C financing. This brings ASAPP's total funding to $400 million and doubles the company's valuation to $1.6 billion from its Series B financing a year ago. 
New investors included Fidelity Management & Research Company LLC and Dragoneer along with existing investors John Doerr, March Capital, Emergence Capital, Euclidean Capital, HOF Capital, Telstra Ventures and 40 North Ventures. 
AI is continuing to be adopted by organisations, and according to a poll, enterprise executives cite customer experience as their number one reason for investing in AI. AI-enabled conversational agents are expected to handle 20% of all customer service requests by 2022, a report suggests. 
Asapp is one of the few companies advancing research and development in AI and its application for customer experience, founder and CEO Gustavo Sapoznik explains. "In an environment where customer expectations are rising, ASAPP is helping large enterprises advance digital engagement, real-time voice transcription, speech analytics, and live agent coaching and analytics," 
"The Customer Experience (CX) industry is at a crossroads. After years of interactive voice response systems (IVR) and bot investments, customer satisfaction is down, and costs have increased. We apply our AI research to make people in contact centers wildly more productive because existing rules-based technology and architectures limit companies to small improvements that can't bridge the digital transformation opportunity that AI is enabling and delivering." Sapoznik added. 
Improving customer experience
The New York based company aims to increase agent efficiency with AI-driven suggestions of what to say and do to resolve issues quickly. ML identifies opportunities for automation before, during, and after agent engagement, as well as flexibly setting agent capacity based on intent, the complexity of conversations, customer responsiveness, agent experience, and more.
"This Series C financing will enable ASAPP to increase investment in ASAPP's AI Native, Customer Experience Performance (CXP) platform that helps global enterprise customers drive differentiated customer experiences, revenue, cost reductions and automation designed to support employees in customer service and sales," said Tim Stone, ASAPP's Chief Operating Officer, and Chief Financial Officer.