AgroScout acquires TerrAvion to boost imagery capabilities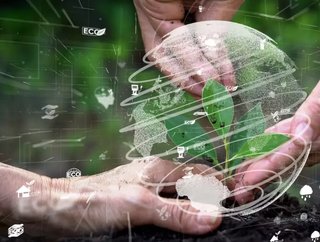 Following the announcement that AgroScout has acquired the asset of TerrAvion, AI Magazine looks at its work with imagery data management for agriculture
Since its founding in 2016, TerrAvion has provided aerial imagery for agriculture. With its technology, TerrAvion helps its customers act in season in a comprehensive and quantitative way.
Within the agriculture industry, satellites aren't reliable and lack sufficient resolution for agronomic decision-making. Adding to this, drones don't scale and as a result, are expensive and can be a hassle.
To overcome these challenges, TerrAvion's technology provides reliability and speed. 
Commenting on the company and its work within the agriculture industry, the former CEO Robert Morris said: "TerrAvion flights covered more than 20 million acres per week, and crops ranging from corn and soybeans to citrus and vineyard grapes."
The technology focuses on how to manage and process millions of acres daily.
AgroScout's acquisition of TerrAvion
By acquiring its assets, AgroScout will be able to fuel its high-resolution agriculture aerial imagery capabilities and agro data artificial intelligence (AI) for a wide range of crops. 
As the acquisition is effective immediately, current AgroScout and TerrAvion clients will have access to a powerful combination of aerial and satellite imagery products and precision agriculture services for their fields.
Discussing the acquisition, AgroScout CEO and Founder Simcha Shore said: "AgroScout is committed to serving processors, agro retailers, and grower clients with new complimentary services. We are especially excited about the synergy we will be able to immediately provide for our users and stakeholders." 
With the acquisition of TerrAvion, AgroScout has strengthened its agro analytics capabilities in providing enhanced features such as high-resolution NDVI services and high-definition RGB. 
Supporting the agricultural sector with AI
AI, when applied to satellite imagery has been deemed a promising concept for precision agriculture/farming.
Over the last decade, the multiplication and improvement of satellites along with the progress in big data analytics methods and AI introduced new opportunities to get more agricultural insights out of satellite imagery, at an affordable cost.
By combining TerrAvion's imagery solutions with AgroScout's crop-monitoring and analytics platform, AgroScout is able to provide better solutions to its customers. Its platform collects user-generated data to create powerful AI tools providing actionable insights into crop management.
It also enables improved yield predictions prior to harvest and delivers top processors, agribusinesses, and farmers an affordable way to build more competitive, sustainable, and environment-friendly food and agriculture supply chains.