5 minutes with Ash Finnegan from Conga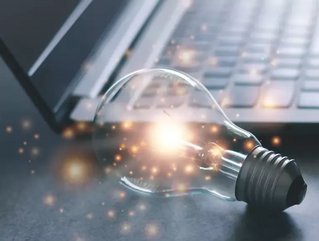 To learn more about Conga and its use of artificial intelligence, AI Magazine speaks to Digital Transformation Officer, Ash Finnegan
With a background in digital transformation, Ash Finnegan looks at tackling real-world problems by applying a technical solution to them. She has particular expertise in identifying and removing operational roadblocks, aiding corporate growth, and increasing profitability.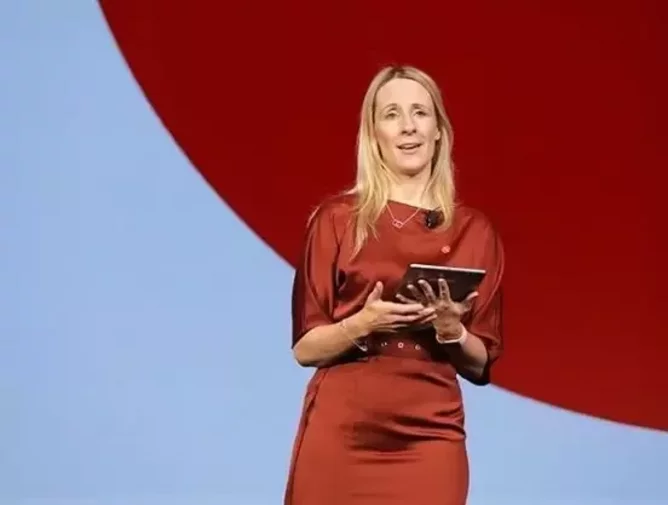 Finnegan has initiated business process change in several companies and supports them from inception through to the consultative phase. In doing so she has helped drive delivery by applying technical solutions within businesses.
Currently, Finnegan holds the tole of Digital Transformation Officer at Conga, a company that supports organisations by simplifying and automating data, documents, contracts and reporting.
Conga's end-to-end solutions transform revenue operations and navigate business complexity.
AI Magazine caught up with Finnegan recently following her keynote speech at our Technology, AI & Cyber live! event earlier this year.
Can you tell me about Conga and your role there?
As digital transformation officer, I work directly with customers and partners on their transformation (DX) programmes. Given my experience in coordinating complex DX projects, I am constantly reviewing Conga's own internal operational processes to see where and how we can improve the use of our technology. 
 Since joining Conga, I have developed and designed Conga's digital maturity model, a framework on how to approach DX, approved by top industry analysts including Gartner, IDC, and Forrester, which enables Conga to better understand their customers' transformation needs, and provide far more tailored solutions to help them achieve their business goals.
What role does AI play in digital transformation?
AI is only as good as the data provided. If there are bad processes in place that fail to deliver real business objectives or real commercial outcomes, automation will only accelerate this issue. 
Before implementing AI or automation, it is crucial that companies first establish their 'digital maturity', that is, where they currently stand in their DX journey and how their data is being processed and stored. To do this, companies must evaluate their operational model, and identify any pain points along the entire data cycle. The key to DX is to arrive at a clear understanding of how and where change needs to occur in a phased manner, in order to progress and improve the organisation's overall operability and unify the data cycle.
Only then can organisations enter the next stage of transformation. As processes are streamlined, cross-team collaboration increases and leaders will begin to break down any departmental silos, establishing true data intelligence. Their operations will be seamless with end-to-end processes that inform decision-making. Following this, leaders can then consider further integrating their systems and exploring other areas to automate and apply AI more intelligently across their business."
Why do leaders need to reconsider how they approach and apply artificial intelligence?
Most companies aspire to be disrupters, picking a technology and implementing it at speed. They want to adopt the latest AI programme and automate their business as fast as possible, with no real idea of how this will improve their services – these projects rarely result in success. In these cases, companies have essentially adopted 'transformational' technology without considering where this technology may be better placed to improve overall operability. Covid-19 has only accelerated this issue. 
Instead, leaders need to identify clear business goals and review their current operational model to identify where AI would be best suited. Whilst AI offers many competitive advantages, that does not necessarily mean it is easy to implement or deliver as part of a wider DX programme. Without stepping back and reviewing their current operational model, leaders will never understand where AI would be best suited and where it can add real value." 
How can organisations take themselves to a true state of 'business intelligence'?
True DX involves rethinking the connection between people, processes and data, establishing a pathway that links all of these factors. By reviewing every stage of their operational cycle – from the foundation (data transparency and business logic) to full system integration – leaders can take their business to a truly intelligent state, where they are actually using all of the data at their disposal to make strategic decisions to allow for further business growth. 
From here, implementing AI can actually add real value and organisations can take themselves to the next level of their digital transformation journey. Leaders will have far greater visibility of their revenue operations and will have established true business and data intelligence – they will be able to identify other areas of improvement, leaving them far more agile and adaptable for any given outcome."
What can we expect from Conga and its use of AI-enabled technology in the future?
AI will continue to play a crucial role in RevOps strategies as businesses aim to move to more 'predictive' revenue model analysis. As more and more of the revenue operations processes gradually become digitalised, being able to analyse growing and complex data sets will be even more critical – it's no longer possible for a human to grasp all of this data manually, let alone make sense of it. Now is the time to plan and implement a RevOps AI Strategy and this is where Conga will be focusing its efforts.
Based on our own maturity model framework – a guide to transformation – we believe there are three key stages to this. Firstly, 'Data Ingestion and Handling'. Whereby, organisations must become proactive and build out the RevOps Single Data Model to ensure they have auditable, available and actionable data across the end-to-end RevOps process. This data can be used to address potential issues before they impact user/customer experience. This must, of course, be for both legacy and real-time data.
Then we will help our customers to apply machine learning (ML) with the hope of enabling more predictable revenue management. They should start by focusing on key areas for their business such as predictive churn risk, improved forecasting and deal management, or obligation failure management. Before reaching the final stage of 'Remediation.' With all data fully accounted for, AI or automation can turbo-charge critical business processes. We will be utilising our technology to ensure events happen in the right sequence and within timelines that reduce or eliminate the risk for our customers.
AI is a powerful tool, but many organisations have to get their data in place and in order before it can be entrusted to manage tasks or be truly effective. It is vital that organisations know where their data is, how it is generated, and managed to power true effective risk and revenue management – and this is what Conga will be developing for its customers. 
Technology, AI & Cyber Live!
At our Technology, AI & Cyber live! Event Finnegan spoke of accelerating revenue operations, catch her keynote speech at the Tobacco Dock in London below.